World
Tel Aviv behaving irrationally: Ankara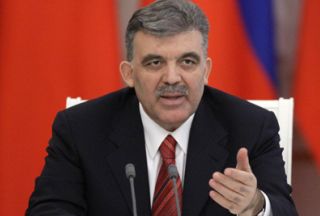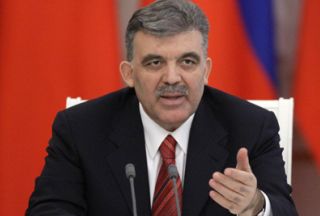 Turkey says Israel is "irrationally" worsening its isolation by failing to repair ties with its only Muslim ally strained over its attack on a Gaza aid convoy.
"They don't have many friends in the region. Now it seems they want to get rid of the relationship with Turkey," Reuters quoted Turkish President Abdullah  Gul as saying on Tuesday.
Returning from an official visit to Kazakhstan, Gul blamed the diplomatic failure on what described as a very harsh political strife among Israeli leaders who are engaged in efforts to "undermine and block one another."
"It is important that everyone is aware of what kind of politics is going on there," Gul said. "My own impression is that they don't have the ability to act rationally."
Nine Turkish activists, including a Turkish-American teenager, were killed in a May 31 attack on the Gaza-bound Freedom Flotilla by Israel's navy commandos as the civilian aid convoy was in international waters, heading to the Palestinian coastal strip.
The deadly onslaught sparked an outrage across the globe and the Muslim world, particularly in Turkey where the government withdrew its ambassador to Tel Aviv, suspended joint military exercises and closed Turkish airspace to Israeli military planes.
Turkey says Israel must offer a formal apology for the deaths of its civilians, and compensation for victims' families. It is also demanding an international investigation into the incident as it doubts the impartiality of an internal Israeli inquiry launched last month.
Turkish Foreign Minister Ahmet Davutoglu warned on Monday that Turkey would not wait forever and that his country would sever its diplomatic ties with Israel if it failed to start making amends.
But Israeli Prime Minister Benjamin Netanyahu said Tel Aviv would not apologize over the incident, defending the lethal attack as an act of "self-defense."
Even a clandestine meeting between Davutoglu and Israeli Trade and Industry Minister Benjamin Ben-Eliezer in Brussels could not help the situation as the news leaked and triggered a row within the Israeli cabinet.
An infuriated Foreign Minister Avigdor Lieberman said he had not been informed of the meeting, and also ruled out an apology to Ankara.
Gul said the meeting was meant to remain secret and was requested by the Israeli side. But news of the talks was leaked by other factions in Netanyahu's cabinet who wanted to stop any progress and, therefore "the situation remains frozen."