World
Zaria Massacre: Kaduna State Govt tells panel how 347 bodies if Islamic Movement got mass burial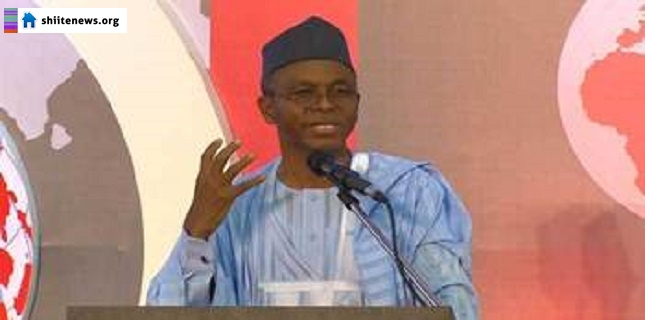 The Kaduna State Government on Monday announced that 347 persons were killed during the December 12 by the Nigerian Army in Zaria.
The Secretary to the State Government (SSG), Balarabe Lawal, disclosed this in a government submission at the ongoing Public Hearing of the Judicial Commission of Inquiry into the clash.
The burial of the victims was done in secret, and this is the first time the state government was explaining how the remains of the killed shiite members were disposed.
Mr. Lawal, who led a six-man government witnesses before the panel, said 191 corpses were taken from the Nigerian Army Depot, Zaria, and were buried at Mando area of Kaduna.
He said 156 corpses were also conveyed from the Ahmadu Bello University Teaching Hospital (ABUTH), Zaria, to the same Mando area.
The official said the corpses were those of youth members of the Islam Movement (IMN) killed in attack by the convoy of the Chief of Army Staff, Lt.-Gen. Tukur Buratai, on Dec. 12, 2015, in Zaria.
The state government said the corpses were committed into a single grave (mass burial) at the Mando area jointly supervised by the state government officials and about 40 men of the Nigerian Army, led by an officer in the rank of a Major.
Mr. Lawal did not say whether relatives of the victims were given opportunity to identify and recover their loved ones before the state labelled them unknown corpses and buried them in a mass grave.
He claimed the state government received several security reports from the State Security Service (SSS) on the activities of the movement.
Another witness and Director-General, Kaduna State Interfaith Agency, Namadi Musa, said the mass burial was conducted on December 14 and 15, respectively, and that it took the officials about six hours to complete the burial.
Mr. Musa said while six tonnes of Mercedes tippers conveyed the 191 corpses from the ABUTH, the Army used three heavy duty trucks to convey corpses from the Zaria Army Depot.
"The mass burial was authorised through a warrant of burial obtained from a Kaduna Chief Magistrates' Court in Kaduna,'' he said.
On the demolition of buildings and structures of the IMN leader, the witnesses said that the demolitions were based on recommendation of a committee set up by the state government.
Officials of the Kaduna State Urban Planing and Development Authority (KASUPDA), the Kaduna Public Works Agency (KAPWA) and the state ministry of Works, Transport and Housing, claimed that several other structures belonging to individuals had been demolished for poor building specifications and standards.
Saratu Haruna, General Manager, KASUPDA; Namadi Musa, D-G Interfaith Agency; and Prof. Adamu Ahmed, Deputy CMD ABUTH, appeared before the panel.
The Justice Muhammed Lawal-Garba panel also took submissions from the Izala Islamic group and the Gyellesu Community in Zaria.