World
Egyptian soldiers kill 360 militants in restive Sinai Peninsula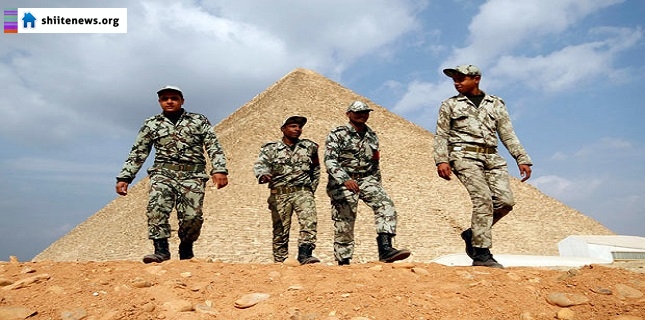 Egyptian government forces have killed nearly a dozen militants in the Sinai Peninsula as they press ahead with clean-up operations in the restive region, Press TV reports.
The Egyptian army, in a statement released late on Monday, said it launched offensives against the Takfiri militants of Velayat Sinai, previously known as Ansar Bait al-Maqdis, in the town of Sheikh Zuweid, the city of el-Arish as well as the border town of Rafah earlier in the day.
The statement added that 11 militants were killed during the offensives, bringing to 360 the number of the Takfiri terrorists killed during army operations in the peninsula over the past eight days. Five Egyptian troopers also lost their lives.
The Egyptian military views the Sinai Peninsula as a sanctuary for extremists, who use the volatile region as a safe haven for their terror activities. Cairo says the new military campaign is aimed at uprooting the Takfiri elements there.
Velayat Sinai terrorists have claimed responsibility for most of the attacks in the Sinai Peninsula. Last November, the group pledged allegiance to the Daesh terrorist group, which is wreaking havoc primarily in Iraq and neighboring Syria.