World
French troops kill al-Qaeda commander in Mali raid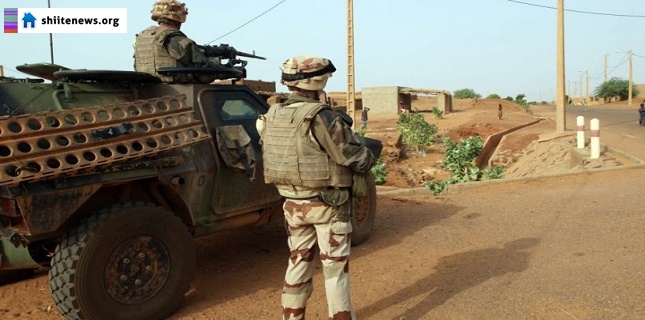 French Special Forces have killed an alleged al-Qaeda-linked commander in Mali who had been released from prison last December in exchange for a French hostage kidnapped and held by the militant group.
The French military announced in a Tuesday statement that one of the "operational leaders" of Al-Qaeda in the Islamic Maghreb (AQIM), identified as Ali Ag Wadossene, was killed during a Sunday operation in the northeastern town of Kidal, and two other "terrorists" were captured, AFP reported.
The operation "has dealt another heavy blow to armed terrorist groups in the Sahel," the army said, claiming that it had destabilized AQIM's chain of command in that part of what it referred to as the lawless, arid region.
According to the report, the assault by France's Operation Barkhane came just days after six peacekeepers from Burkina Faso were killed in a terrorist raid claimed by the AQIM.
Two French soldiers were also wounded during the operation carried out in the West African nation's desert, where France has maintained troops since it invaded the country in 2013 to flush out militants that had taken over the northern part of the mineral-rich country.
Mali admitted last December that four prisoners, including Ag Wadossene, had been released in a swap deal for the freedom of French citizen Serge Lazarevic, who had been held captive by the AQIM militants. The French government, however, never confirmed the prisoner exchange.
The death of the alleged AQIM commander marked the second French military operation in Mali in recent months against militant figures linked to al-Qaeda.
During a May operation by French troops another militant commander, identified as Amada Ag Hama, was killed in a raid in northern Mali. Ag Hama had reportedly claimed responsibility for the kidnapping and murder of French journalists Ghislaine Dupont and Claude Verlon in Mali in 2013.
France has maintained 1,000 military forces in the northern desert as part of Operation Barkhane, a 3,000-strong military mission spanning Mauritania, Mali, Burkina Faso, Niger and Chad.
An 11,000-strong UN peacekeeping force has also been deployed in Mali since July 2013.