World
Turkish Police Arrest Seven ISIL Suspects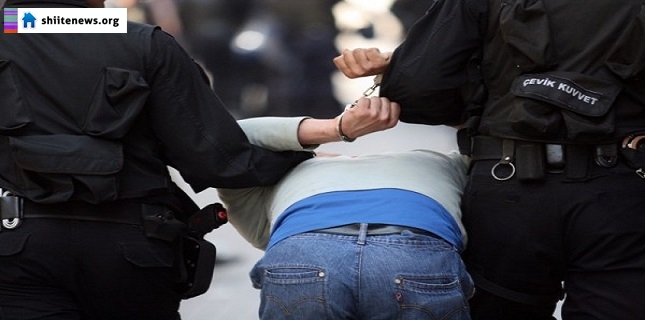 Turkish police have detained seven suspected members of the so-called 'Islamic State of Iraq and the Levant' (ISIL) takfiri group in an operation in the Turkish provinces of Izmir, Isparta and Erzurum, police sources said Wednesday.
The Anti-Terrorism Branch of Izmir Police Department said that investigations into the suspects began after it received information that some alleged ISIL operatives, who took part in the fight across the border in Syria, had returned to Turkey.
Once the locations of the suspects were confirmed, an operation was launched simultaneously at 22 separate places in the western province of Izmir and southern province of Isparta, and in the eastern province of Erzurum, the police department added.
Police found two guns, a flag of ISIL and many organizational documents during the searches conducted in Izmir's Buca and Menemen districts.
The seven alleged ISIL members were handed over to the anti-terrorism branches in the respective provinces, police said.
Turkey shares an 800-kilometer long border with Syria, where thousands of foreign fighters have joined militant groups such as ISIL and al-Nusra Front (al-Qaeda branch in Syria) takfiri groups.
Syria was hit by a violent unrest since mid-March 2011, where the western media reports accuse countries, mainly the USA, Turkey, Saudi Arabia and Qatar of orchestrating the civil conflict in the country and providing terrorist groups with money, weapons and trained mercenaries.