World
Girls traded by ISIL for as little as pack of cigarettes: UN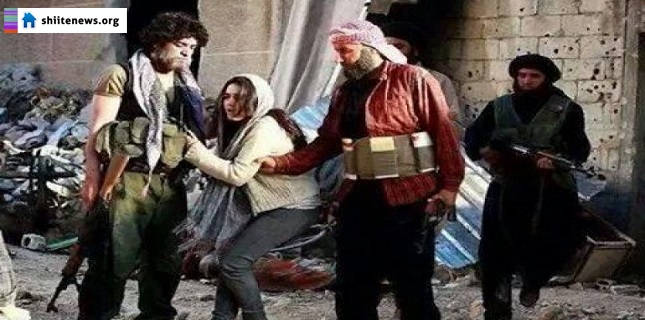 Teenage girls kidnapped by the ISIL Takfiri terrorists in Syria and Iraq are traded in slave markets "for as little as a pack of cigarettes," the United Nations envoy on sexual violence says.
"This is a war that is being fought on the bodies of women," said Zainab Bangura, who visited Iraq and Syria in April as well as Syrian refugees in neighboring Turkey, Lebanon and Jordan and spoke to female victims who had escaped from captivity in ISIL-occupied areas.
Further pointing to the atrocities committed by the foreign-backed ISIL terrorists in an interview published by AFP on Monday, Bangura added, "They kidnap and abduct women when they take areas so they have — I don't want to call it a fresh supply — but they have new girls."
Girls are sold "for as little as a pack of cigarettes" or for several hundred or thousand dollars, she noted.
According to the UN envoy, abducting female civilians has become a key aspect of the ISIL strategy to recruit foreign-based elements, who have been traveling to Iraq and Syria in record numbers over the past 18 months.
"This is how they attract young men – we have women waiting for you, virgins that you can marry," Bangura said. "The foreign fighters are the backbone of the fighting."
A recent report released by the United Nations stated that nearly 25,000 foreign terrorists from over 100 nations were involved in conflicts across the globe, with the largest influx by far into the Muslim nations of Syria and Iraq.
Takfiri terrorists, the report adds, continue to run slave markets for girls abducted during new offensives, though there are no accurate figures on the number of those enslaved by the notorious militants.
Bangura further described the ordeal of several teenage girls, many of whom were part of the Izadi minority targeted by the ISIL terrorists.
"Some were taken, locked up in a room — over 100 of them in a small house — stripped naked and washed," she said. They were then made to stand in front of a group of men who decided "what you are worth."
Bangura also shared the account of a 15-year-old girl who was sold to an ISIL leader, a sheikh aged in his 50s, who showed her a gun and a stick and asked her "tell me what you want."
"She said 'the gun' and he replied: 'I didn't buy you so that you could kill yourself'" before raping her, Bangura added.
According to the report, the UN official returned from a tour of European capitals to discuss the plight of female subjects under ISIL terrorists and hopes to brief the UN Security Council soon to discuss potential preventative measures.