World
UN condemns Boko Haram for child abuse in Cameroon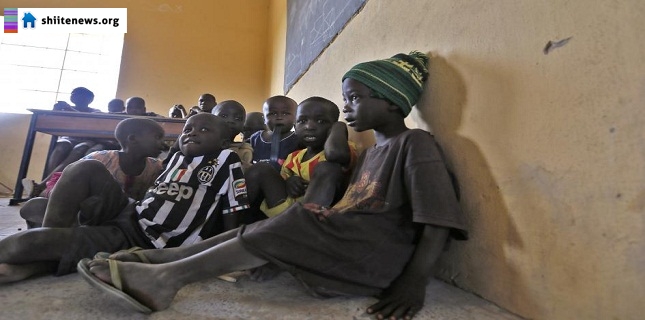 A senior UN official has criticized Nigeria-based Boko Haram militants for the abuse of more than 1,000 children in neighboring Cameroon.
Najat Rochdi, the United Nations humanitarian coordinator for Cameroon, said the militants in Nigeria had also used some youngsters as human shields.
"The system they use is just inhuman," Rochdi told AFP in an interview in Geneva this week. She noted that Boko Haram launched cross-border attacks in July last year, which were initially in the form of hit-and-run strikes to grab food, but soon escalated with the militants burning villages, killing people and kidnapping children.
At the height of their attacks in Cameroon in February, the terrorists deployed children on the frontline, Rochdi said, adding, "To my knowledge, the children were used as human shields … (and) were aged between eight and 12." She noted that more than 200,000 children in Cameroon were malnourished.
"The worst was the children … Obviously this created a horrible situation," said Rochdi.
She warned that Cameroon risked "becoming a real threat to the stability of the whole region" should sufficient help not be granted by donors.
Rochi said multiple humanitarian crises in the country were creating "fertile ground for recruitment for Boko Haram."
Back in February, four nations of the Lake Chad Basin – Chad, Cameroon, Niger and Nigeria – launched a campaign, together with a contingent from Benin, to confront the threat from Boko Haram in the region.
Boko Haram, whose name means "Western education is forbidden," has claimed responsibility for a number of deadly shooting attacks and bombings in Nigeria since the beginning of their militancy in 2009, which has so far left more than 13,000 people dead.