World
Boko Haram kills 10 by machete in Nigeria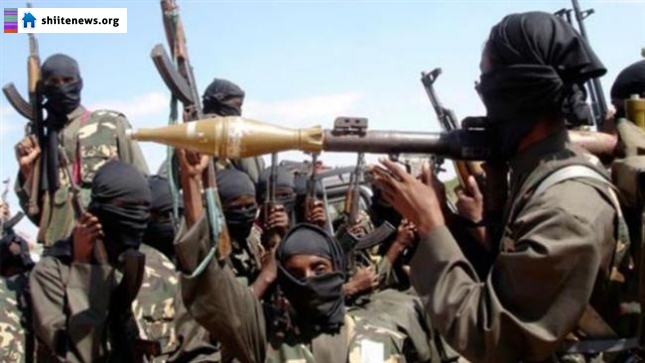 Machete-wielding Takfiri Boko Haram militants have hacked 10 people to death in northeastern Nigeria, local officials say.
The brutality took place in the Pambula-Kwamda village early on Friday morning. The news, however, emerged on Monday due to the remoteness of the location and communications difficulties caused by the Boko Haram militancy.
"The attackers went into the village around 4:00 am (0300 GMT) [on Friday] while residents were still asleep and used machetes to attack their victims," said Maina Ularamu, local government chairman of Madagali, in the north of Adamawa State.
The state was declared "clear" of militants in March by the military. A number of villages in the area have been hit as troops try to flush out rebels from their Sambisa Forest stronghold, just across the border in neighboring Borno State.
Sources said on Sunday that the Takfiri militants had launched a fresh attack on the Borno State, killing a number of people and destroying dozens of houses.
The machete attack followed Boko Haram assaults on nearby Sabon Gari Hyembula village last weekend, in which three people were killed and seven women kidnapped, Ularamu said, adding, "We believe they were the same people."
Separately, defense spokesman Chris Olukolade said on Monday that troops had thwarted an attack on Mafa, 50 kilometers (30 miles) east of the Borno state capital, Maiduguri.
About 30 Boko Haram fighters were killed and "many others" wounded, he added.
Boko Haram, whose name means "Western education is forbidden," controls parts of northeastern Nigeria. Cameroon, Chad, Niger and Nigeria are the four African countries that have been directly affected by the growing threat of Boko Haram in recent months.
The terror group says its goal is to overthrow the Nigerian government. It has claimed responsibility for a number of deadly shooting attacks and bombings in various parts of the country since the beginning of its militancy in 2009, which has so far left about 15,000 people dead and displaced about 1.5 million others.
The group has also pledged allegiance to the fellow Takfiri terrorist group ISIL, which currently controls parts of Iraq and Syria.