World
"It would be "naive" to ignore Iran's role in Middle East," says EU's Mogherini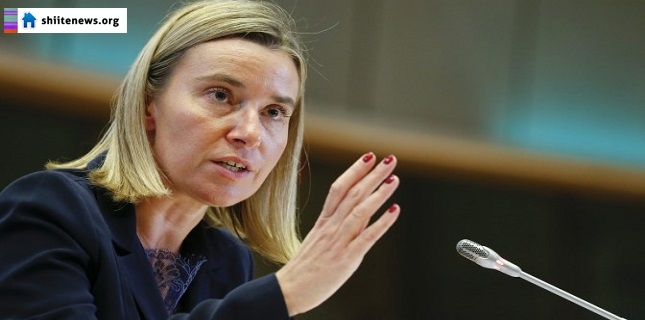 The European Union (EU) foreign policy chief has highlighted Iran's role in the region, saying it would be "naive" to ignore the Islamic republic.
Speaking to reporters at UN headquarters in New York on Tuesday, Federica Mogherini called on Iran to play a more positive and active role in the region, particularly with respect to the ongoing crisis in Syria.
The UN is to host a new round of talks with warring sides in Syria in the Swiss city of Geneva in May in a bid to put an end to more than four years of conflict in the Arab country.
On Friday, UN spokesman Ahmad Fawzi told journalists that invitations had been sent out to all parties who could help end the crisis, including different Syrian factions as well as regional and international players.
He said Iran, which was absent in previous negotiations in Switzerland, has been invited to the talks as well.
Previous UN-mediated talks on Syria have failed to work out a solution to end the conflict, which has plagued the Arab country for more than four years.
Also touching on negotiations over Iran's nuclear program, the senior EU official said that Tehran and the P5+1 countries were moving forward with finalizing a final agreement. "I'm confident that we can proceed with the good work," she added.
The latest round of talks between representatives of Iran and the P5+1 group – the United States, Britain, France, Russia and China plus Germany – ended in the Austrian city of Vienna on April 24 with a mutual understanding on the parameters of a comprehensive agreement.
Iran and its negotiating partners are now working to finalize the details of a final deal.