World
FBI: ISIL present in all 50 US states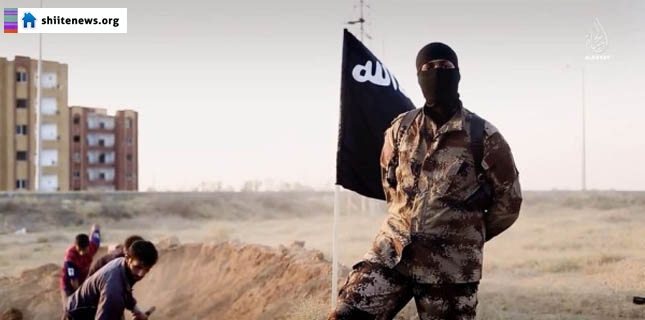 The director of the US Federal Bureau of Investigation (FBI) says the agency is investigating suspected supporters of the ISIL terrorist group in all 50 American states.
James Comey made the revelation on Wednesday while addressing a meeting of the National Association of Attorneys General (NAAG), which is an organization of 56 US state and territorial attorneys general.
"We have investigations of people in various stages of radicalizing in all 50 states," Comey said.
"This isn't a New York phenomenon or a Washington phenomenon. This is all 50 states and in ways that are very hard to see," he added.
His comments came hours after the US Justice Department announced that the FBI had arrested three men in Brooklyn, New York City, on charges of conspiring to support ISIL, including two who attempted to travel to Syria to join the Takfiri terrorist group.
"ISIL in particular is putting out a siren song with their slick propaganda through social media," Comey said.
The FBI chief stated that ISIL's propaganda message "resonates with troubled souls, people seeking meaning in some horribly misguided way," adding that "those people exist in every [US] state."
According to US authorities, the three suspects arrested and charged on Wednesday were planning to join ISIL terrorists in Syria and to carry out attacks in the US if they failed to join the Takfiri group.
The men were identified as Abdurasul Jaraboev, 24; Akhror Saidakhmetov, 19; and Abror Habibov, 30. All three live in Brooklyn.
The ISIL terrorists, many of whom were initially trained by the CIA in Jordan in 2012 to destabilize the Syrian government, now control large parts of Iraq and Syria. They have been engaged in crimes against humanity in the areas under their control.
They have been carrying out horrific acts of violence such as public decapitations and crucifixions against all communities, including Shias, Sunnis, Kurds, and Christians.