World
Russia test-fires new hypersonic missile from nuclear submarine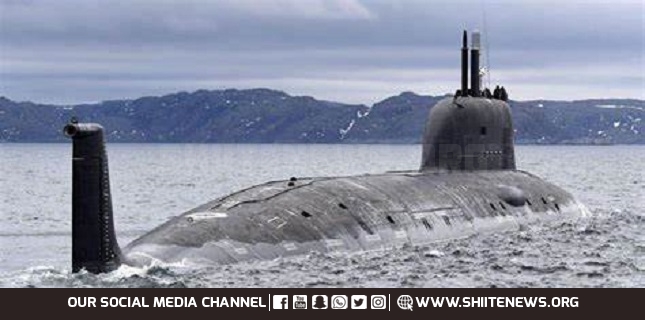 Russia says it has successfully test-fired two Tsirkon (Zircon) hypersonic cruise missiles from a nuclear submarine.
Launched from the Severodvinsk nuclear submarine located in the White Sea, the first missile hit a mock target off the coast of the Barents Sea, the Russian Defense Ministry said in a statement on Monday.
"The test launch of the Zircon missile from a nuclear submarine was considered successful," the ministry said, and released a video footage showing the successful test that was carried out from the surface.
Later in the day, the ministry said it had completed another test launch of Zircon from the same submarine, but from 40 meters below the surface, adding that the launch marked the "first time" the missile had been launched from a submerged position.
While the latest launch is the first time Zircon has been fired from a submerged submarine, it has already undergone several tests from surface carriers, including a launch from the Admiral Gorshkov frigate in July.
Officials say Zircon's tests are to be completed later this year and it will be commissioned by the Russian Navy in 2022.
Monday's launches were the latest tests of a series of emerging hypersonic weapons which Russian President Vladimir Putin has called "invincible."
In recent years, Moscow has been touting the development of a new generation of weapons that would take the lead in any arms race with the US.
Putin first revealed the development of the new hypersonic weapons in a state of the nation address in February 2019, saying the projectile would have a range of 1,000 km and a speed of 9 Mach, and would be able to hit targets both at sea and on land.
The testing of the missile began five years ago, with nearly a dozen launches completed by 2018.
In his address to the Russian parliament back then, Putin described the missile as one of the main strategic systems capable of reaching "almost any point in the world" and of evading the US-made missile shields.
Russia has unveiled several advanced weapons that can circumvent existing defense systems, including the Sarmat intercontinental missiles and Burevestnik cruise missiles.
Zircon looks set to join Avangard hypersonic glide vehicles that were put into service in 2019 and the air-launched Kinzhal (Dagger) missiles in Russia's arsenal.
Hypersonics can travel more than five times the speed of sound and maneuver in mid-flight, making them much harder to track and intercept than traditional projectiles.