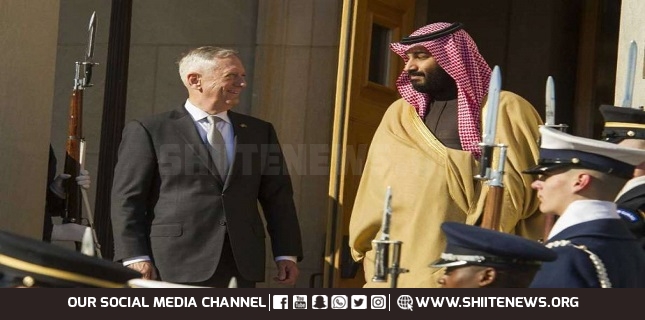 The US Department of Defense (Pentagon) said that the support it provides to Saudi Arabia Is designed to support their self-defense, because it is exposed to attacks and not to further permit or participate in its offensive operations.
Pentagon Press Secretary John F. Kirby confirmed, in a press conference in Washington on Monday, that Saudi Arabia is a strategic partner in the Middle East.
"We have a military-to-military relationship with Saudi Arabia that is important to the region and to our interests. And we have a commitment to help them defend themselves against what are real threats and that's what the — that's what the focus is on."
Kirby stressed that the United States is working to support military capabilities in a number of countries in the region, including Somalia and Afghanistan.
The Pentagon announced, last Friday, that Defense Secretary Lloyd Austin had sent two additional B-52 bombers to the Gulf, and extended the mission of the USS Eisenhower in the region, to secure the planned withdrawal of the international coalition forces from Afghanistan.
In this regard, Kirby indicated that USS Eisenhower, the carrier that is already in the region, will be held in place and delayed in returning home. He did not rule out sending other reinforcements to participate in the massive logistical operation to withdraw about 2,500 US conventional forces plus hundreds of additional special operations forces that are not publicly acknowledged.