World
US-Led Strikes Target Nusra Front, Ahrar Sham Positions in Syria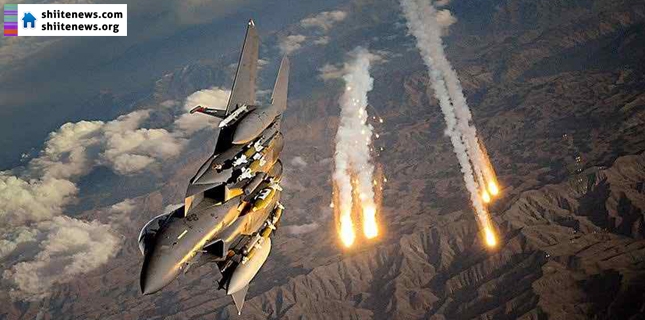 US-led coalition strikes hit positions of Nusra Front and Ahrar al-Sham in Syria, the so-called Syrian Observatory for Human Rights said on Thursday.
The strikes against Al-Nusra Front in northwestern Syria killed several militants as well as two children, the Britain-based Observatory said.
Coalition aircraft carried out "several raids after midnight" targeting an Al-Nusra vehicle and one of its positions, the monitoring group said.US-led strike against militants in Syria
The Takfiri militant group confirmed the strikes on Twitter, saying they were carried out by "the alliance of Crusaders and Arabs on Al-Nusra positions, causing deaths, mostly of civilians."
The Observatory said Thursday that the coalition had also carried out strikes for the first time on another extremist group, Ahrar al-Sham, near the Turkish border.
It is the second time in which the coalition strikes hit outside ISIL. US and some Arab states have been carrying out air strikes against the Takfiri group ISIL in Syria since September 23.
Nusra militants in the past week drove the Western-backed Syrian "Revolutionary Front" from its bastion in Idlib province and captured a town after the withdrawal of the Hazm movement, another western-backed opposition group.