Saudi Arab
Over 1,600 Saudi Forces Killed in Ta'iz Province Since March: Report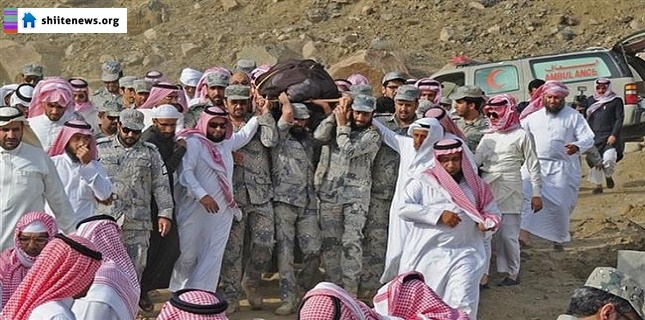 A newly-published report by the pro-Saudi camp in Yemen shows that over 1,600 Saudi-led forces have been killed in just Ta'iz province since March 26.
According to a report submitted by the Ta'iz governor general to fugitive Yemeni Prime Minister Khaled Bahah cabinet in Riyadh, a sum of 1,630 Saudi military servicemen have been killed since the outbreak of the Saudi war in late March.
In a relevant development on Friday, a senior Yemeni official announced that the country's army and popular forces have gained major military achievements in Ma'rib against the Saudi-led enemies and laid siege on the UAE soldiers in the Western province.
"Over 500 Emirati military servicemen are presently under the siege of the army and popular forces in the Eastern part of Farza region in Ma'rib province," senior Ansarullah Commander Ali al-Houthi told FNA.
He further said that the Yemeni forces thwarted an attack by the Saudi-led forces and laid siege on over 500 UAE government troops.
Also on Saturday, the Yemeni forces seized back a strategic mountainous region in Jawf province.
The Yemeni forces took full control of Sheihat and Qarn Jad'an strategic heights that overlook Hazm city, capital of al-Jawf province.