Saudi Arab
Saudi regime sends arms to al-Qaeda terrorists in Yemen: Reports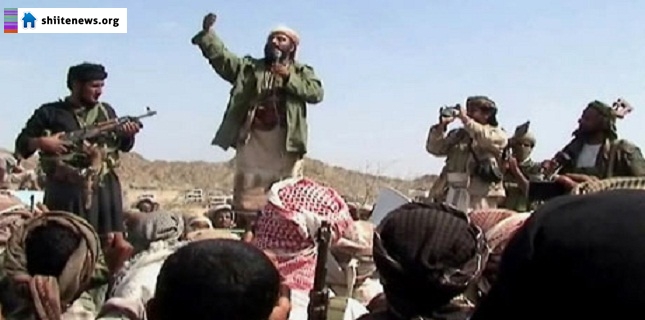 The Saudi regime has sent large quantities of weapons and ammunition to al-Qaeda terrorists operating in Yemen, local media say.
According to Yemeni media reports on Tuesday, Riyadh funded and armed al-Qaeda in the Arabian Peninsula (AQAP), the Yemen-based branch of the terror group, in a bid to help it fight against the Ansarullah fighters of the Houthi movement.
The Saudi regime smuggled 36 trucks through the Wadia border crossing in the eastern Yemeni province of Hadhramaut, 16 of them were loaded with arms and ammunition.
The terrorists were also provided with medicine and funds, the reports added.
Back in May, reports said Saudi air force also dropped weapons to al-Qaeda militants in the southwestern Yemeni province of Ta'izz.
Meanwhile, Mohammed al-Attab, Press TV's correspondent in the Yemeni capital Sana'a, reported that some elements affiliated with the Riyadh regime have released al-Qaeda terrorists from prisons in Hadhramaut and the southern province of Aden.
Riyadh's support for the AQAP comes as the Ansarullah forces are trying to flush al-Qaeda terrorists out of their strongholds in the impoverished Arab country.
This is while Saudi Arabia is also pushing ahead with its military campaign against Yemen in a bid to undermine the Houthi Ansarullah movement.In the latest string of airstrikes against the Yemeni people, Saudi fighter jets targeted a market in the northwestern province of Sa'ada, killing a woman.
On March 26, the Saudi regime started its aggression against the impoverished Arab country with an aim to bring back to power Yemen's fugitive former president, Abd Rabbu Mansour Hadi.
The Saudi attacks have so far claimed the lives of over 2,000 people and wounded 8,000 others, the United Nations say.