Palestine
Israeli warplanes launch airstrikes on central, southern Gaza Strip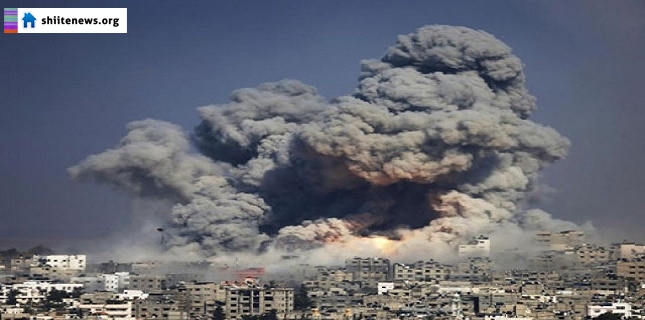 Israeli warplanes have carried out airstrikes on areas in the south and center of the besieged Gaza Strip.
The late Monday raids on the Palestinian coastal enclave followed reports of an alleged rocket attack from Gaza on southern Israel earlier in the day.
"A rocket was fired from the Gaza Strip at southern Israel and landed in an open area," the Israeli army said in a statement, adding that its fighter jets later pounded two alleged sites of the Palestinian resistance movement Hamas in the southern and central part of Gaza.
There have been no reports of damages or casualties for the alleged rocket attack from Gaza.
According to Palestinian sources, the Israeli air raids targeted two communications antennas used by Hamas.
The Israeli army frequently launches airstrikes against various areas in Gaza.
In early October, a pregnant woman and her two-year-old daughter lost their lives after an Israeli airstrike pounded their home in southern Gaza.
The Gaza Strip has been blockaded by Israel since June 2007, which has resulted in a decline in the standard of living, unprecedented levels of unemployment, and unrelenting poverty.
Over 2,200 Palestinians, including 577 children, were killed in a 50-day Israeli military aggression against Gaza, which started in early July and ended on August 26 last year. Over 11,100 others, including 3,374 children, 2,088 women and 410 elderly people, were also injured in the offensive.