Palestine
Hundreds of sick children in Gaza risk death under Israeli siege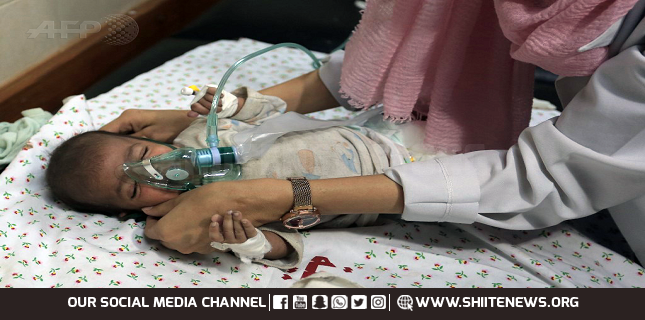 A recent report from the UK-based NGO Save the Children revealed that the Israeli regime has prevented nearly 400 Palestinian children in the Gaza Strip from receiving critical healthcare during the first half of 2023.
The report highlighted that approximately 60 children per month are denied entry into the Occupied West Bank, where they could access essential medical care.
These entry denials have severe consequences, leaving many Palestinian children in Gaza without access to vital medications and necessary surgical procedures.
Save the Children's Director Jason Lee has stressed the dire situation, stating that some of these children are critically ill and have no viable options for survival. He also characterized the denial of healthcare as inhumane and a violation of their most basic rights.
Due to the limited medical equipment and facilities in Gaza, hundreds of patients, including those with chronic illnesses like cancer, must secure medical referrals and financial coverage from the Palestinian Authority (PA) to receive treatment in either the Zionist entity or the Occupied West Bank. The World Health Organization (WHO) noted that cancer treatment and services are the primary reasons patients seek permits to leave besieged Gaza.
Patients who receive financial support from the PA are then required to apply for the Zionist regime exit permits, but they are typically allowed to leave Gaza only through the Beit Hanoun crossing. Tragically, local reports suggested that approximately one in ten patients with severe illnesses who apply for exit permits die within six months after submitting their first application.