Pakistan
Taliban killed 17 years old son of Allama Kamal Hussaini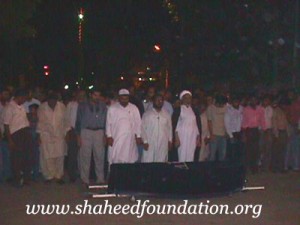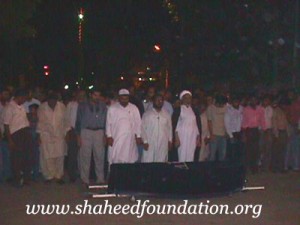 KURRAM AGENCY- Activists of Taliban have killed 17 years old son of Allama Kamal Hussain Al-Husaini, while Namaz-e-Janaza of the martyred was held on Tuesday in the Kurram Agency. Allama Kamal Hussain Al-Husaini told the media that two months back some activists of Taliban kidnapped his young son, namely Ali Mustafa, from Pak-Afghan boarder (Turkhum) when he was on the way to Peshawar. Due to the obstruction on the usual roads by terrorists of Taliban, he adopted the way from Pak-Afghan boarder, he said. "However, kidnapers killed my son on Monday (21 December, 2009) and handed over the dead body to grieved family after getting Rs 0.5 million ransom. The martyred was buried in his family graveyard," he said with tearing eyes. The Allama Hussaini denounced the assassination of his young son and demanded the government to get released the blocked roads immediately from the occupation of Talibans who are following the lines of great Satan, USA, to undermine the ideological foundations Pakistan.
Allama Kamal Hussaini, is the relative of martyred Shia leader Allama Arif Hussain Al-Hussaini.
Taliban terrorists were beseiged the Shiite dominated Kurram agency from the last two years and government have failed to provide the relief to the more than one million shia population of the Kurram agency.
Back to top button