Pakistan
Son of Pakistani Taliban's chief among 19 killed in drone attack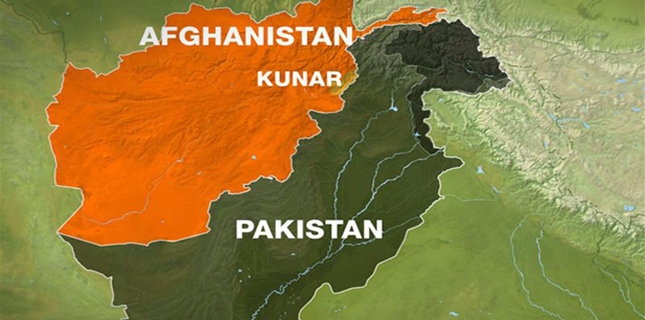 The son of proscribed Deobandi terrorist outfit Tehreek-e-Taliban Pakistan (TTP) chief Mullah Fazlullah, along with 19 other militants, was killed in the US dron strike across the border in Afghanistan on Wednesday morning. The TTP confirmed the drone attack on its facility in Afghanistan's Kunar province and the killing of Abdullah, son of Mullah Fazlullah.
In a text message sent to media in Bajaur Agency on Wednesday evening, the militant outfit said that 20 "Fidayeen" (suicide bombers) were killed and six others wounded in the drone attack.
It blamed Afghan intelligence agency for providing a tip regarding the presence of militants in the area. Well-placed sources said that the US drone carried out attack in Sultankhel area of Kunar province adjacent to Bajaur Agency.
Unconfirmed reports suggested that 25 militants were killed in the attack.
They said that drone fired missiles at Ghazi Camp run by the Tehreek-i-Taliban Pakistan in Kunar near the Pakistani border.
They said that the TTP commander of Bajaur chapter, Gul Mohammad, who was head of Ghazi Camp, was also killed in the attack.
Another commander named Ustad Yaseen, who trained suicide bombers, was also among the dead.
The Tehreek-i-Taliban Pakistan had shifted the camp to Kunar following military operations in Malakand and tribal area.