Pakistan
LJ, HJI, TTP behind recent attacks in Punjab: report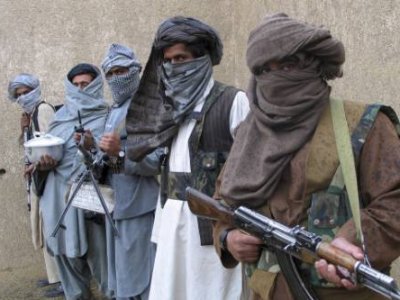 Intelligence reports have revealed that three banned organizations – Lashkar-e-Jhangvi (LJ), Harkatul Jihadul Islami (HJI) and Tehreek-e-Taliban Pakistan (TTP) – are involved in recent terrorist attacks across Punjab.
According to the reports, LJ, HJI and TTP are involved in a majority of attacks of the total 49 terrorist incidents that occurred across Punjab during the last 18 months. Reports say that HJI chief commander and the TTP and al Qaeda operations chief in Pakistan, Ilyas Kashmiri, masterminded these attacks. During various probes into terrorism incidents, it has been discovered that the three groups were involved in these attacks.
The first group consists of LJ activist released from Afghan and Pakistani prisons who got trained and fought in Afghanistan.
After identifying targets and completing the surveillance of these specific installations, the LJ activists forward these reports to the Ilyas Kashmiri, who then contacts the TTP so that they can carry out the attacks. The second group in the terror network provides suicide bombers and attackers, while the third provides ammunitions, explosives and suicide jackets. The third group consists of local TTP activist who take part in target-surveillance process.
According to the report, 49 incidents of terrorism occurred in Punjab during the last one-and-a-half years, killing 687 people, including 69 police officials. At least 1,834 people, including 268 cops were injured in these attacks. Twenty-one of the 49 incidents were traced by law enforcement agencies (LEAs), 37 terrorists were arrested, 24 of the attackers were killed in encounters with police and 27 suicide bombers blew themselves up during these attacks.
According to intelligence reports, in year 2007, 23 terrorism cases were registered, challans of 14 cases were presented before Anti-Terrorist Courts, 17 cases were decided in which eight accused were convicted, while the accused were acquitted in nine cases.
In 2008, 15 cases of terrorism were registered, challans of nine cases were presented in courts, which decided 10 cases and sentenced the accused in five cases, while the accused were acquitted in five cases.
In 2009, 30 cases of terrorism were registered, challans of 10 cases were presented in courts, 19 cases were decided, in which 13 accused were acquitted and six were sentenced. The report said the acquittal ratio in terrorism cases was alarming high and necessary amendments must be made in this regard in the Evidence Act 1984 to reduce the ratio.
Banned outfits dangerously active in Punjab
Intelligence agencies have revealed that there has been a worrying increase in the activities of banned religious and militant organisations in the province, some of whom have been functioning under new names and have been found to be distributing hate literature, daily Aaj Kal reported on Sunday. According to the agencies' report, jihadi organisations have continued functioning in Hafizabad district, Gujrat, Pakpattan, Attock, Mianwali, Khanewal, Jhang, Toba Tek Singh, Bahawalpur, DG Khan and Rahim Yar Khan.
Source: Daily Times