Pakistan
Gilgit-Baltistan government threatens Agha Ali Rizvi over his protest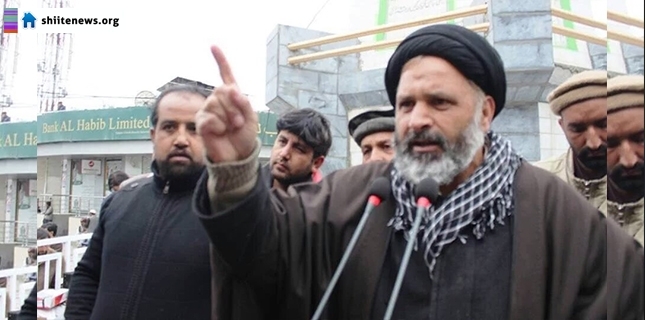 Biased and pro-takfiris Gilgit-Baltistan government has threatened Agha Syed Ali Rizvi, chief of Public Action Committee, of dire consequences including murder over his ongoing protest against the imposition of unjustifiable taxes. But, Agha Rizvi has turned down threats and challenged the opponents to come out in public instead of hiding themselves.
Agha Ali Rizvi who is also secretary general Majlis-e-Wahdat-e-Muslimeen, Gilgit-Baltistan chapter, has accused Fida Nashad, Akbar Taban, Kaachu Imtiaz, Ashraf Sada and Iqbal Hassan of compromising the legitimate interest of people of Gilgit-Baltistan with the biased government.
He confirmed that he received threatening messages and calls but he vowed he would never compromise the inalienable rights of people of Gilgit-Baltistan.
People of Gilgit-Baltistan expressed dismay that neither they have been incorporated into Pakistan as a full status of province with representation in the Parliament of Pakistan nor they were granted Azad Kashmir-like status hence they feel them betrayed by the State authorities of Pakistan and their handpicked people such as Gilgit-Baltistan Chief Minister Hafeezur Rehman.