Pakistan
9 arrested with weapons in search operation near Peshawar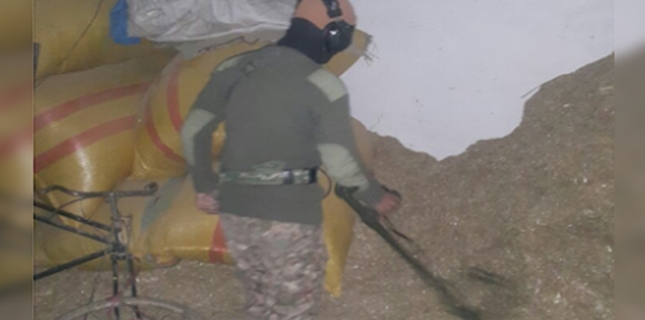 At least nine Deobandi takfiris were arrested during a pre-dawn search operation carried out by law-enforcement agencies on the outskirts of Peshawar on Saturday. Weapons were also seized.
A large number of police and other security forces took part in the raids conducted in Badhber, Telaband and other areas outside the provincial capital.
Various types of arms were recovered from the arrested people including three pistols, 8mm rifles, 12-bore rifles, sub-machine guns (SMG) and a large quantity of ammos. The arrested people have been shifted to a police station and are being interrogated, sources said.
Security forces searched at least 45 houses during the operation.
The operation comes a day after three terrorists dressed in burkas stormed the hostel of Peshawar's Agricultural Training Institute (ATI), killing nine people and injuring 37.
The attack was claimed by the banned Deobandi takfiri terrorist outfit Tehreek-i-Taliban Pakistan. Both police and military officials said the attackers had been coordinating with handlers based in Afghanistan.
ATI on Saturday released the list of students and staff killed in the attack on the institute on Friday. According to the list, eight students and watchman Malik Abdul Hameed were slain in the attack.
The list reveals that most of the slain students belonged to far-flung areas of KP and Fata and remained in the hostel despite it being a holiday on Friday.