Pakistan
Iran-Pakistan Gas Pipeline project will lead to economic revolution in region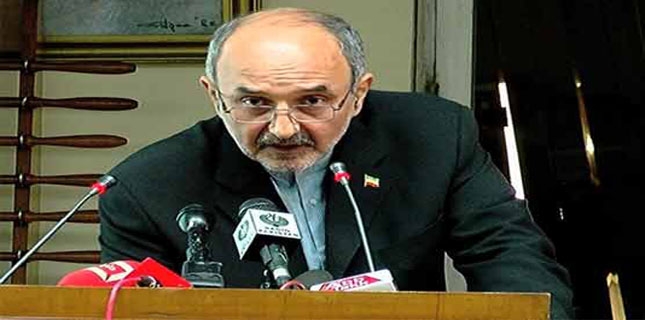 More efforts are being made to promote direct bilateral trade between Pakistan and Iran, said Mr Mehdi Honardoost on Friday, the Ambassador of Iran in Pakistan addressing a meeting of exporters at the Sialkot Chamber of Commerce and Industry (SCCI).
Noting that bilateral trade between the two countries saw an increase of 35 per cent during last year, the ambassador assured the business community that Iranian trade markets along the border areas of Pakistan would soon be activated.
All hurdles and trade barriers would be removed and focus would be on promoting bilateral trade ties between Pakistan and Iran, Ambassador Honardoost stressed.
Pakistani exporters should focus on international trade markets of Iran and enjoy trade benefits at all Iranian Free Trade Zones, he added.
Several Iranian companies are showing keen interest in establishing joint ventures with Pakistani businessmen, he said.
The ambassador added that Pak-Iran Gas Pipeline project would lead to an economic revolution in the region.
SCCI President Zahid Latif Malik said the two countries must expand bilateral cooperation in diverse fields to benefit from each other's expertise.
We understand that both countries have agreed to setup a mechanism to ensure implementation of existing agreements, aimed at substantial increase of two-way trade, he said.
"So far, Pakistan and Iran have not been able to build their relationship on an economic footing as indicated by discouraging trade figures. There is a need to take immediate and drastic steps to increase bilateral trade," Mr Malik said.
He suggested regular exchange of mutual trade delegations between Pakistan and Iran, besides encouraging single country trade exhibitions.
SCCI Senior Vice-President Abdul Waheed, Vice-President Abid Ahmed Khawaja and senior officials of the Iranian Embassy were also present at the meeting.
Earlier, the Iranian ambassador also visited various industries and production units in Sialkot.