Pakistan
Army will not allow Daesh to establish in Pakistan like Afghanistan: ISPR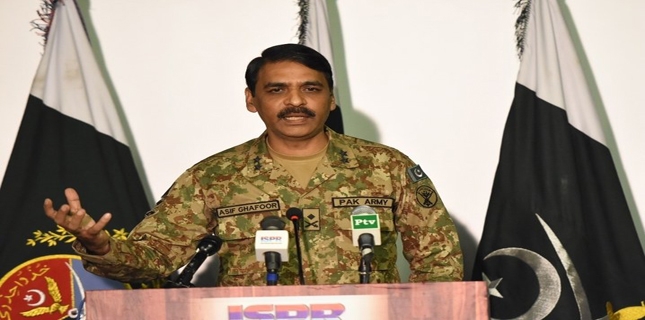 Major Gen Asif Ghafoor, head of Pakistan Army's media wing ISPR, has vowed that Daesh would not be to establish in Pakistan like they did in Afghanistan where Daesh terrorists are getting stronger.
At a media briefing on Sunday, he said, in Pakistan, the Jamaat-ul-Ahrar has shown an alliance with Daesh … Daesh as an organisation does not exist, but if splinter groups of the Tehreek-i-Taliban Pakistan and other terror groups try to jump on the Daesh bandwagon, we are already taking care of them through other means, like in the Khyber-4 operation," he said, adding that "but we don't believe it is the same as the Daesh in the Middle East".
Director General (DG) Inter-Services Public Relations (ISPR) Maj Gen Asif Ghafoor announced the launch of Operation Khyber-4 under Radd-ul-Fasaad (RuF) to "wipe out terrorists" in the Rajgal Valley area of Khyber Agency.
Khyber 4 seeks to target terrorist hideouts in what the DG ISPR called "the most critical area in the Federally Administered Tribal Areas (Fata)".
There is no timeline for the operation as yet, Ghafoor said in response to a question.
The army had informed Afghan forces ahead of the launch of the Khyber-4 operation in Rajgal, he said, which the Afghan army would be able to support on their side of the border if they wished.
"No other force will have boots on the ground in our country. All operations are conducted by Pakistani security forces," he asserted.
The army's spokesman observed that reports of a joint border operation with Afghan forces had surfaced during a visit made by a top-level United States Congressional delegation.