Pakistan
US advises Pakistan not to use proxies to pursue interests in Afghanistan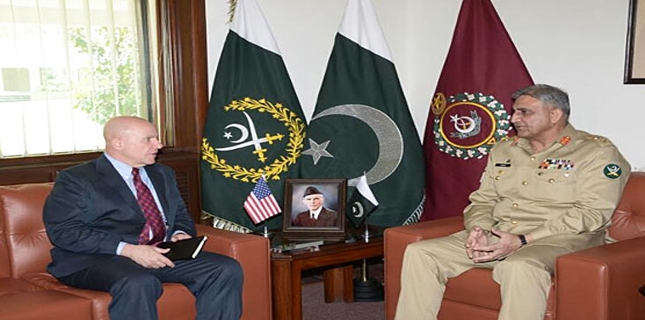 Lt. Gen. H. R. McMaster, President Trump's national security adviser, has advised the Pakistan administration that they should use diplomacy, and not the proxies to pursue their interests in Afghanistan.
He expressed these news in his interview with Afghanistan Television channel ToloNews during his visit to Kabul in which he appeared to take a tougher line on Pakistan.
"As all of us have hoped for many, many years — we have hoped that Pakistani leaders will understand that it is in their interest to go after these groups less selectively than they have in the past," General McMaster, who is heading next to Pakistan, said.
"The best way to pursue their interests in Afghanistan and elsewhere is through the use of diplomacy, and not through the use of proxies that engage in violence," he said.
Pakistan Army chief General Qamar Javed Bajwa, however, denied it when McMaster met him yesterday. He told US national security adviser that Pakistan itself was a victim of state-sponsored terrorism.