Pakistan
Intelligence officials report strong connection of 93 religious seminaries with terrorists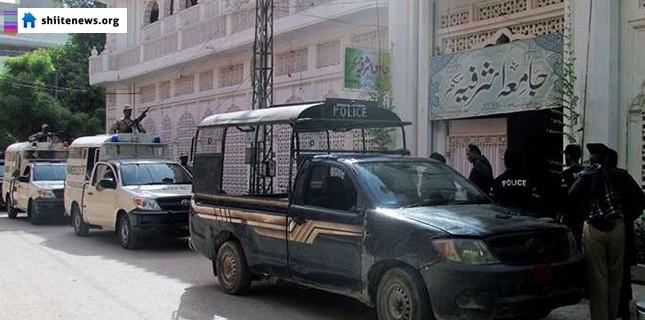 Intelligence officials informed a high-level security meeting of Sindh government yesterday that 93 madaris (religious seminaries) have solid links with terrorists or banned outfits, a clear reference to Deobandi takfiris allied with Saudi co-religionists such as Lashkar-e-Jhangvi, Taliban, ASWJ and Daesh etc. They have been named in watch list of security agencies.
The meeting presided over by the Sindh Chief Minister Syed Murad Ali Shah was apprised of the fact that the intelligence agencies had gathered credible information about the terrorist activities taking place there.
Chief Minister said this kind of attitude would not be accepted. He said nobody would be allowed to shed blood of innocent people in the name of religion or misuse of a sacred place. He directed the Rangers and police to launch a targeted and intelligence-based operation against them. He directed the home department to put the 93 madaris involved in dubious activities on the watch list and monitor the record of their day-to-day activities through intelligence network.
The chief minister directed the IG police and Rangers to strengthen their check posts at Hub. There were some reports that terrorists were either establishing their hideouts or operating from the adjoining areas. He issued directives for strengthening the intelligence work there.
After an extensive discussions and deliberations the meeting decided to develop a working group of law enforcement agencies at the level of police, home secretary and DG Rangers to coordinate with Balochistan government and agencies on regular basis.