Pakistan
Pakistan opposed to using proxies against other countries: COAS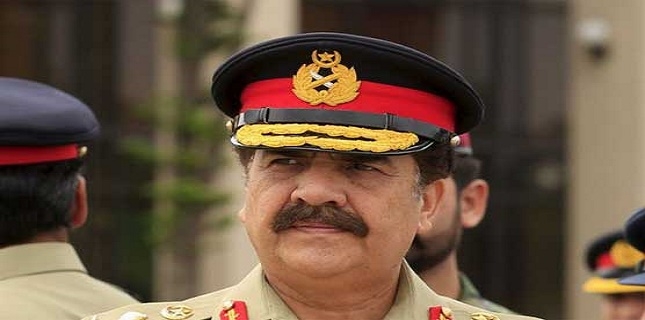 Pakistan is opposed to using proxies against other countries and will also not allow any other country to use proxies against Pakistan, said Chief of Army Staff (COAS) Gen Raheel Sharif while speaking at the National Defence University (NDU) in Islamabad, according to a statement issued by the Inter-Services Public Relations on Friday.
Gen Sharif's address focused on the internal and external security situation of the country and his vision of an enduring peace within Pakistan and the region. While addressing students, the COAS emphasised Pakistan's resolve and determination to confront the global phenomenon of terrorism and extremism and cleanse Pakistan of this menace.
He said that during Operation Zarb-i-Azb, the Pakistani nation had emerged as the most resilient nation. Dilating on the progress made in the concluding phase of Zarb-i-Azb, he explained how they had transited from hardcore kinetic operations to intelligence-based operations and now combing operations.
He added that defeated terrorists and their sympathisers, inland and abroad, were frustrated and going for soft targets. Remaining steadfast and with an enhanced awareness and participation, he said, "we as a nation must pursue our national objective of zero-presence of terrorists and total peace at any cost".
"The contours of future wars are fast changing. While our enemies are stoking terrorism to demoralise us and destabilise our country, we are united, fully determined and capable of defeating their nefarious designs," he added.
Earlier on arrival at the NDU, Gen Sharif was received by NDU President Lieutenant General Nazir Ahmed Butt.
Separately, British High Commissioner Thomas Drew CMG called on Gen Raheel Sharif at the GHQ on Friday. Matters of mutual interest and regional security were discussed.