Pakistan
Pakistan aware of hostility towards CPEC: Gen Raheel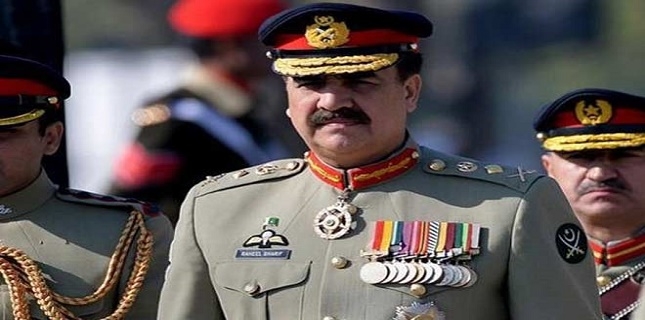 Army chief General Raheel Sharif on Thursday said Pakistan is aware of the' hostility ' faced by the multi-billion dollar ChinaPakistan Economic Corridor (CPEC) in a statement alluding to India which has publicly opposed the project.
"We are aware of all hostility being perpetrated against the upcoming Pak-China Economic Corridor, which promises to transform the lives of people of Pakistan," Gen Raheel said while addressing the Formation Commanders' Conference at the General Headquarters in Rawalpindi.
The daylong conference was attended by corps commanders, principal staff officers as well as all formation commanders, said a statement issued by the Inter Services Public Relations (ISPR). The participants were given a comprehensive briefing on the prevailing internal and external security situation of the country. Participants also held exhaustive discussions on professional matters.
Speaking at the conference, the army chief made it clear that Pakistan was ready to pay any price to turn the long cherished CPEC dream' into reality. His statement came at a time when reports suggested that India was increasingly upset over the OPEC. In what appears to be an attempt to compete with the CPEC, India's Prime Minister Narendra Modi last week visited Tehran to sign a three-way deal to develop Chabahar port, which is just iookm from the Gwadar harbour.
Although, both Iran and Pakistan publicly dismissed suggestions that their respective ports could become a source of friction between the two countries, independent experts believe that India is building Chabahar port to undermine CPEC.
New Delhi already publicly objected to the CPEC on the grounds that the roads and communication links being built under the project are passing through the disputed region of Jammu and Kashmir.
Talking about the multiple and complicated challenges faced by Pakistan, the army chief said Pakistan
TOP BRASS: CJCSC Gen Rashad Mahmood, COAS Gen Raheel Sharif, CNS Admiral Zakaullah and Air Chief Marshal Sohail Aman at the concluding ceremony of PAF war-exercises.