Pakistan
Four TTP men planning suicide attack arrested in Karachi's DHA: police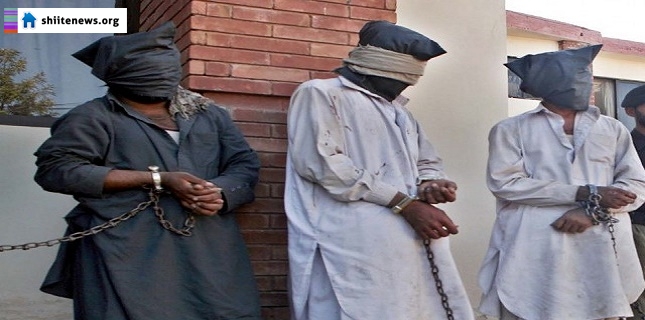 Four men affiliated with the banned Tehreek-i-Taliban Pakistan (TTP) were arrested in Karachi's posh Defence Housing Authority Phase 1 neighbourhood on Wednesday, Karachi-South Deputy Inspector General (DIG) Dr Jamil Ahmed said.
Acting on a tip-off from a credible source who claimed that the men were planning a suicide attack, the DIG said police conducted an operation in the area to arrest the four, namely Hanif alias 'Nadeem Kala', Ashraf Ali alias 'Bhaloo', Rehmat Shah and Zahid Hussain.
Police recovered a shopping bag containing ball bearings, suicide jackets and 4 kilograms of explosive material. They also recovered bomb-making material and four pistols from the possession of the suspects, the DIG said.
Ahmed said nine First Information Reports (FIR) have been registered against them in cases relating to possession of arms and explosive materials, and police encounters.
The men are also suspected of involvement in the 2011 Ghas Mandi gambling den blast which killed at least 15 people, in sectarian and targeted killings, police sources say.
In December last year, the Counter-Terrorism Department (CTD) claimed the arrests of four men suspected of involvement in the Ghas Mandi bomb attack, as well as killing people from different sects and other terrorist activities.
The suspects, Mohammed Shahid alias Zubair, Mohammed Ali, Manzoor Ahmed and Usman Ghani alias Baba, belong to the outlawed TTP and Lashkar-i-Jhangvi.
The TTP in December also claimed to have gunned down a retired army major, Major (r) Raza, in the DHA Phase 1 neighbourhood.