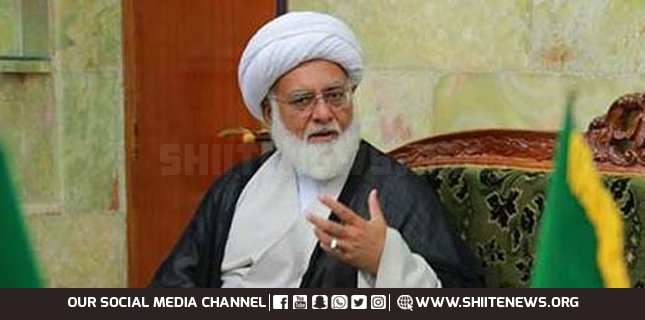 Shiite News: Head of Idara-Minhaj Al Hussain, Jauhar Town, Lahore, Allama Dr. Muhammad Hussain Akbar has written a letter to Chairman NCOC, Asad Umer in which he pointed out the issues of Zyreen.
He cites that the measures at the government level protected the nation from hazards of the Corona Pandemic when the other nations were falling into it severely but after such good deeds new health policy for Zyreen is ridiculous containing conditions of re-vaccination for Covid 19 which is bothering the Zyreen.
He adds that limiting the quantity of Zyreen up to 1500 is also another injustice that exposes the double standard of the government. Such measures would financially shock the Zyreen and they will quarrel with their group leaders and travel agents on their losses openly.
He also demanded the government to allow Zyreen for immediate departure and ask the Iraqi government to extend the visa of Zyreen for more than 7 days.