Pakistan
Anti-Terrorism Court issues arrest warrants for Taliban chief, 7 others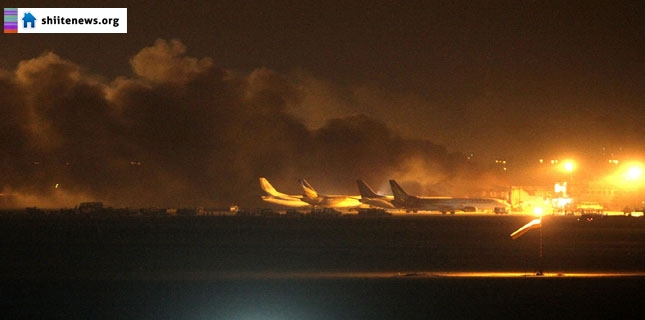 An anti-terrorism court (ATC) has declared the notorious Deobandi-takfiri Tehreek-e-Taliban Pakistan (TTP)'s Chief Mullah Fazlullah, its spokesperson Shahidullah Shahid and six others as proclaimed offenders in the Karachi airport attack case.
The ATC-I ordered in Karachi action against the absconding offenders – Fazlulla, Shahidullah, Malik Mumtaz Awan, Asim Sharif, Abdur Rasheed, Akhtar alias Plumber, Iqbal alias Thekedar (Contractor) and Abdullah Baloch – under Sections 87 and 88 of the Code of Criminal Procedure after the police contented they were unable to ascertain their whereabouts. The police submitted that Fazlulla and Shahid had addresses of Sohrab Goth but they could not be traced. The court declared the Wahhabis-allied takfiris as proclaimed offenders, ordering confiscation of their properties.
In the previous two hearings, the court had issued non-bailable arrest warrants for the absconding terrorists. Three takfiris– Sarmad Siddiqi, Asif Zaheer and Nadeem alias Burger alias Mulla – are currently in jail custody for their involvement in the attack. According to police, they are affiliated with banned militant outfits and had provided logistic support, weapons and funds to the attackers who stormed the airport in Karachi. The hearing of the case was adjourned till January 26.
It is also relevant to mention here that Pakistani media covered up the affiliation by not mentioning their outfits names and simply used the word outlawed or banned militant outfit (or organisation) because they all belong to Wahhabis-allied Deobandi takfiris such as outlawed Sipah-e-Sahaba/ASWJ of Ahmed Ludhianvi and Malik Ishaq, banned Jaish-e-Mohammad of Masood Azhar, Harkat ul Mujahideen or Harkat ul Ansar or Ansar us Sunnah of either Fazlur Rehman Khalil or of Saifullah Akhtar and such other fanatics cum terrorists.
Attack
At least 27 people, including security personnel and airport staffers, were killed on June 8 last year as takfiri militants launched an attack on the Karachi airport. All 10 takfiri militants were subsequently killed in the gunfight with security forces in an overnight siege of the country's busiest airport.
The responsibility of the attack was claimed by the Wahhabis-allied Deobandi takfiri TTP, prompting the Pakistan military to carry out a major offensive, Zarb-e-Azb, against the militants in North Waziristan.