Pakistan
Banned terrorist outfit failed to get entry into newly reconstituted Milli Yakjehti Council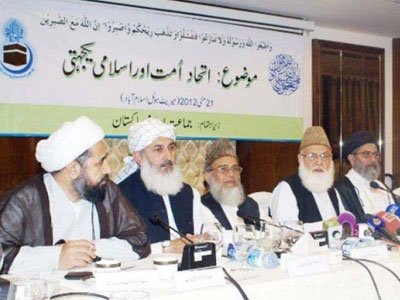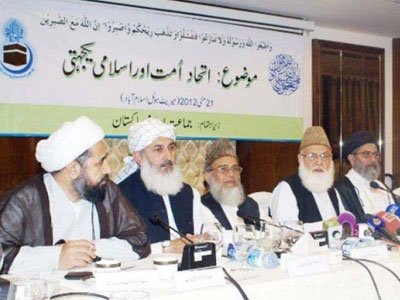 Banned Sipah-e-Sahaba has failed to get entry into Milli Yakjehti Council due to objections of Majlis-e-Wahdat-e-Muslimeen and Shia Ulema Council.
Milli Yakjehti Council is an alliance of numerous religious parties representing different schools of thought. Earlier in the 1990s, banned terrorist outfit was member of the alliance.

This time, Shia parties categorically opposed the entry of the terrorist takfiri group into the alliance. They are of the views that ideology of the takfiri group and its activities are in violation of Islamic principles and destroy solidarity of Pakistani Muslim nation.

Former Chief of Jamaat-e-Islami Qazi Hussain Ahmed, who is head of the committee that would form organizational structure of the council, said that the council (MYC) is aimed at ending the sectarianism and sinking sectarian differences. He said that Islam prohibits declaring any Muslim as a non-Muslim.

A meeting of noted leaders of religious parties and scholars was held in Islamabad on Monday. The topic of the meeting was: Unity of Ummah and Islamic Solidarity. The decision to revive MYC was made there.

Allama Sajid Naqvi of SUC, Allama Amin Shaheedi of MWM, Munawar Hassan and Professor Ibrahim of Jamaat-e-Islami, Hafiz Hussain Ahmed of JUI-F, Qari Hanif Jalandhry and many other leaders attended the congregation.