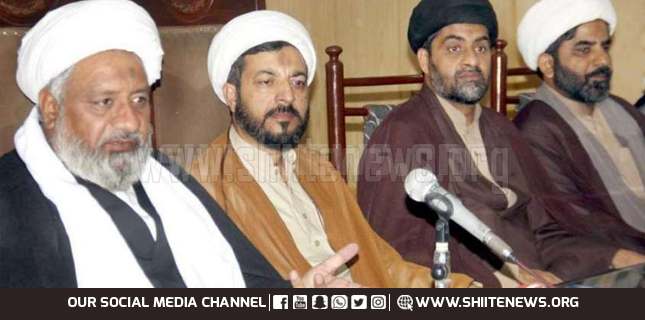 Federation of Shia Islamic seminaries announces Istaghfar Day on the first Friday of Ramazan.
In this regard, secretary general Wifaqul Madaris al Shia Pakistan, Allama Afzal Hyderi sent a letter to seminaries heads and Friday prayers leaders.
Federation of Shia Islamic seminaries announces Istaghfar Day
He told them that they should observe the first Friday of holy month of Ramazan as Youm-e-Istaghfar.
Senior Shia Islamic cleric Allama Afzal Hyderi further said that the seminaries and Friday prayers leaders would observe aforesaid day as a day of pray to seek God's help for ridding Pakistan of Coronavirus pandemic.
He also referred to the meeting of President of Pakistan Dr Arif Alvi with religious scholars.
Therein, he also requested scholars (clerics) to play active and effective role to create awareness among the masses to act upon precautionary measures.
Meanwhile, Shia Islamic authorities such as Ayatollah Khamenei and other jurisprudents had also issued special directives to the followers last year.
They had called for acting upon precautionary measures to avoid Coronavirus infection.
Due to that, Shia Muslims around the world had not gathered as usual during Rajab, Shaaban and Ramazan last year.
However, selective restrictions and actions from official authorities had remained a source of anger among Shia Muslims.