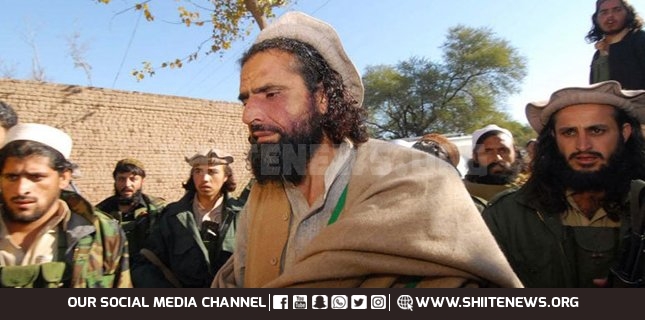 Pakistani outlawed terror group chief Mangal Bagh killed in Afghanistan.
He lost life due to a roadside explosion in Achin district of Nangarhar province. The explosion also killed three others.
Nangarhar's Governor Zia-ul-Haq Amarkhel confirmed the report, while posting this on his Twitter account.
Pakistani outlawed terror group chief Mangal Bagh killed
He tweeted in Pashtu language regarding killings of Mangal Bagh, also known as Mangal Bagh Afridi, the leader of Lashkar-e-Islam.
He further identified him as a leader of militant organisation operating in (erstwhile) Khyber Agency.
Mangal Bagh led one of Khyber district's most dreaded and banned organisations, Lashkar-e-Islam (LI).
According to Bara-based sources Mangal Bagh used to wash cars at a taxi stand in Peshawar's Cantonment area.
During his youth he ideologically remained affiliated with the Awami National Party.
Later, he became a conductor of a bus operating between Bara and Peshawar and finally became its driver.
Not very educated since he attended only primary school in his native Sipah area of Bara.
His elevation to the top position of the LI in late 2004 surprised many even within the group's ranks.
He had superseded many diehard activists and he lack eligibility because of temperament.
Mangal Bagh remained extremely ruthless towards his opponents and adopted extremely cruel methods for their public execution in Bara, Bazaar Zakhakhel and Tirah valley.
He would make the local residents look straight at the victims and not turn their faces away during public executions at the Spin Qabar chowk of Sipah.
Meanwhile, a few comrades of him held his funeral in Achin.