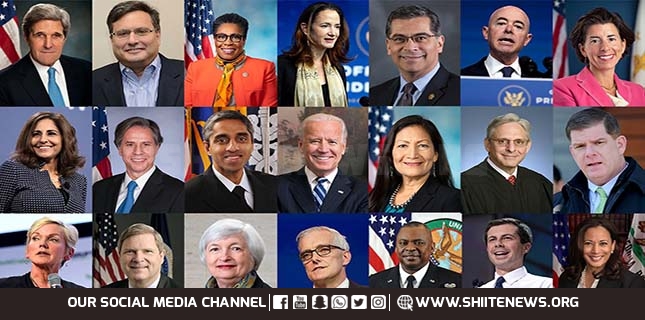 Israel controls United States thru Jewish officials in Biden administration ?
How Israel rules U.S. even during the tenure of Biden administration, it has become quite clear?
One can easily see that President Joseph Biden-led U.S. administration makes US available to serve Israel more efficiently as compared to predecessor Trump's government.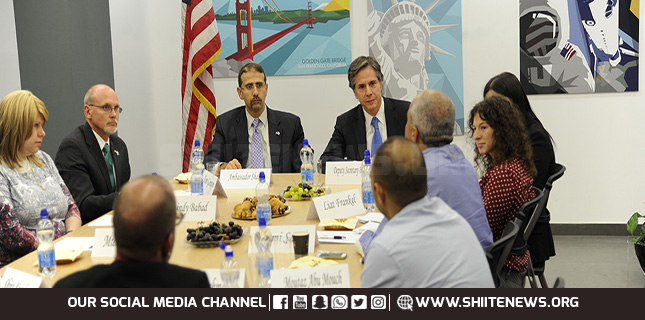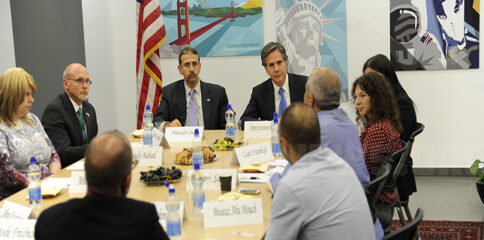 Israel controls United States thru Jewish officials in Biden administration
First, U.S. President Joseph Biden inducted 11 Jews in his team and gave them key positions. T
The most important post of Secretary of State goes to Antony Blinken whom Senate has confirmed.
Prior to confirmation, Blinken had announced his allegiance to Israel.
Shortly after confirmation, on the first full day in new office, Antony Blinken called Israeli Foreign Minister Gabi Ashkenazi.
Jewish official of U.S. is giving categorical assurances to Israel as though U.S. policy on Iran and Middle East remains under Israeli control.
As soon as Biden becomes U.S. President, his administration has sent B-52 bomber to Persian Gulf to threaten Iran on behalf of Israel.
Now, Commander of CENTCOM, Gen. Kenneth McKenzie, is landing in Israel on Thursday. He is holding talks with Israeli (IDF) top brass about Iran
Besides, he will also seek dictation on other regional challenges. That shows, Israel also influences U.S. military leadership immensely.
That means, United States have no independent policy regarding Muslim-Arab Middle East, including Iran. Further, it shows Israeli policy against Iran remains the actual U.S. Iran policy.
Biden rules U.S. with the team Jewish 11
It seems Biden has assigned the team Jewish 11 from foreign affairs to national security, from treasury to health, from intelligence to homeland security.
Besides, the team Jewish 11 also controls science and technology and cybersecurity.
And they have more loyal Lloyd Austin in Pentagon who also toed Israeli line as former Centcom commander.
Similarly, rest of the Biden team comprises of Zionist Christians although they hide in the guise of Catholics.
The fraud election that installed Joe Biden has not brought any change for an ordinary patriot citizen of the U.S.
Instead, Israeli Lobby used Trump as tissue paper and brought its more loyal team to Washington D.C. No good news for Americans and same here to the rest of the world.