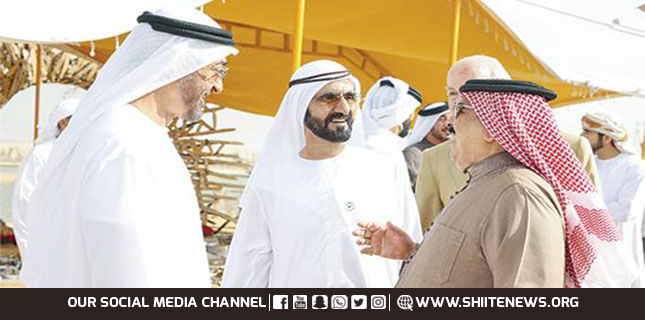 UAE and Bahraini monarchs hunting globally protected houbara bustards in Pakistan.
Bahraini King Hamad bin Isa bin Salman Al Khalifa and Abu Dhabi Crown Prince Mohammed bin Zayed Al Nahyan are coming for houbara bustard hunting, the birth that in theory remains internationally-protected!
UAE and Bahraini monarchs hunting globally protected houbara bustards
According to diplomatic sources, they are visiting Pakistan on private trips over the next few days.
The government of Pakistan has allowed them houbara bustard hunting in Balochistan from Jan 22 to Jan 24.
According to media reports, their visit to Islamabad during this trip seems unlikely.
However, the MBZ had in the past made stopovers in the federal capital after returning from the hunting trips.
Meanwhile, Prime Minister Imran Khan this week had a telephonic conversation with the Bahraini monarch.
Meanwhile, Pakistan government had earlier issued houbara hunting permits to UAE royals.
The permission issued despite the fact that houbara bastard are internationally protected birds.
In this regard, the federal government has issued at least seven special permits to Dubai ruler Sheikh Mohammed bin Rashid Al-Maktoum and six other members of the ruling family.
Among the other hunters who got the permits include: the crown prince, deputy ruler and finance and industries minister.
Besides, deputy police chief, an army official, two other members of the royal family and a businessman also got permits.
Now they can hunt the internationally protected bird houbara bustard during the 2020-21 hunting season.
Notably, the foreign ministry's deputy chief of protocol issued the special hunting permits after the prime minister's approval.
It delivered the permits to the UAE Embassy in Islamabad so that they could send the same to the aforesaid royal hunters belonging to the United Arab Emirates.