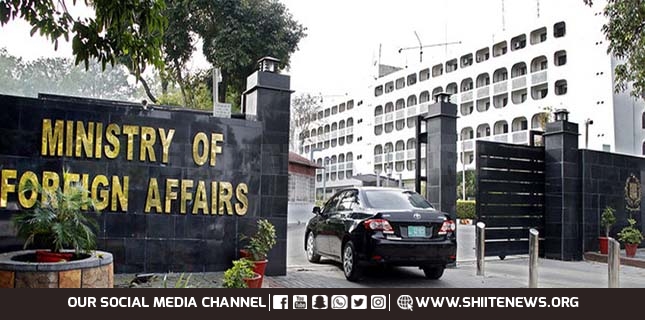 Pakistan summons senior Indian diplomat to protest ceasefire violations which India committed.
A senior Indian diplomat was summoned to foreign office on Friday to register Pakistan's strong protest over ceasefire violations.
Pakistan summons senior Indian diplomat to protest
The Indian occupation Forces violated CF along the Line of Control on 30th December 2020.
That resulted in serious injuries to one innocent civilian.
In a statement on Friday, the foreign office spokesperson said this.
Moreover, he further mentioned indiscriminate and unprovoked firing of the Indian occupation forces in Kotkotera Sector of the LoC.
The 34 year old Muhammad Sarfaraz at Phalni Bazar, sustained serious injuries.
Meanwhile, Indian occupation forces along the LoC and the Working Boundary have been continuously targeting civilian populated areas with artillery fire, heavy-caliber mortars, and automatic weapons.
Pakistan shares 319 Indian prisoners' list with India
Meanwhile, Pakistan shared with India a list of 319 Indian prisoners in Pakistan, including 49 civilians and 270 fishermen prisoners.
According to Foreign Office Spokesperson, the list was shared with the Indian High Commission in Islamabad today.
This step remains consistent with the provisions of the Consular Access Agreement between Pakistan and India, signed on 21 May 2008.
Under that both countries are required to exchange lists of prisoners in each other's custody twice a year, on 1st January and 1st July, respectively.
Meanwhile, the Indian Government also simultaneously shared the list of 340 Pakistani prisoners in India.
Moreover, they included: 263 civilians and 77 fishermen with High Commission for Pakistan New Delhi.