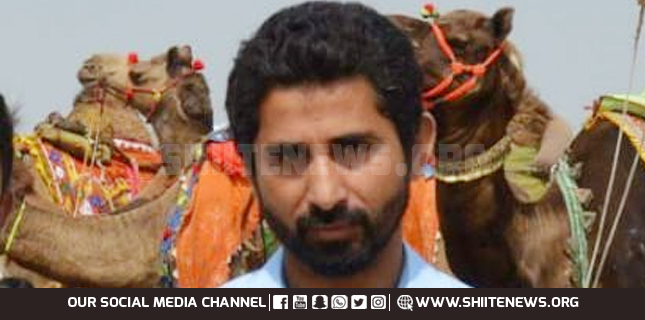 Shia Muslim Manzar Baloch returns Bhakkar after end to enforced disappearance that had begun four months ago.
The emotionally charged family warmly welcomed Manzar Baloch when he rejoined them in Bhakkar district of Punjab province.
Shia Muslim Manzar Baloch returns Bhakkar
Security agency's cops took him and subjected him to enforced disappearance four months back.
They have rounded up dozens of Shia youth from across Pakistan, particularly from Malir, Shah Faisal, Gulbahar and other places.
Unfortunately, the cops conducted midnight raids at their houses, while violating sanctity and privacy of the families.
Joint campaign
The affected families, Shia Islamic parties, scholar, notables and other community leaders have been running a joint campaign to seek justice.
Under that campaign, the families of Shia missing persons had staged sit-in outside Karachi residence of President of Pakistan Dr Arif Alvi, that enjoys official status of Presidential camp office.
They had held sit-in outside Multan residence of Foreign Minister Shah Mahmood Qureshi.
Besides, they have also held countless protest rallies and demonstrations across Pakistan.
Tens of thousands of supporters of the affected families of missing persons participated in their protests.
Missing persons in Pakistan is also used as a term for those subjected to enforced disappearance.
Elderly grandmothers, children, women, youths, all-age- group-people are protesting and the rest of the community and supporters are expressing solidarity with them.