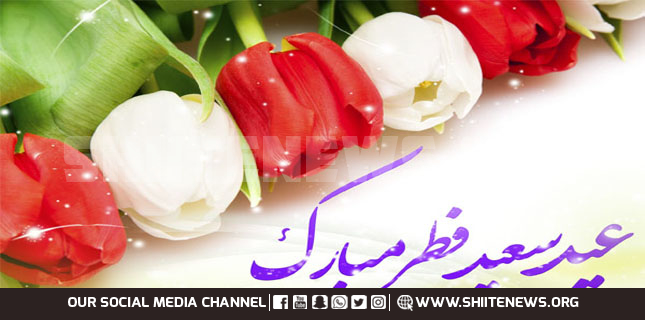 Shia Muslims celebrate Eid ul Fitr in Pakistan today with traditional religious fervour.
They offer Eid prayers after sunrise while ensuring SOP's implementation.
Shia Muslims celebrate Eid
Earlier, Chairman Central Ruet-e-Hilal Committee Mufti Muneeb-ur-Rehman made announcement of moon sighting on Saturday night.
Pakistan government's Central Ruet-e-Hilal Committee or moon sighting committee held meeting in Karachi.
The chairman told the media that the committee received several witnesses from Balochistan and other parts of the country about sighting of the moon.
The Zonal and district Ruet-e-Hilal Committees also met in their respective areas.
They also collected evidences in respect of sighting or otherwise of the Moon.
However, war of words among government ministers and committee made the moon sighting controversial.
Some people, including Sunni and Shia notables also saw lack of transparency in Mufti Muneeb's conduct; hence they preferred confirmation directly through authentic witnesses.
Meanwhile, MWM's Allama Mukhtar Imami quoted veteran Shia Islamic scholars Allama Hyder Ali Javadi and Allama Mohsin Mehdavi as having confirmed the moonsighting.
Those veteran scholars also received witnesses.
Allama Shabbir Maisami of Shia Ulema Council also confirmed Eidul Fitr on Sunday, 1st Shawwal.
However, he clarified that earlier, SUC could not confirm it because of lack of witnesses and after having got it confirmed they called for celebrating Eid on Sunday.
Shia Muslims also celebrate Eid with simplicity due to Coronavirus pandemic and PIA plane crash tragedy.
All Muslims belonging to any sect celebrate Eidul Fitr on the first Shawwal or at the end of Ramazan every year.
This remains a source of celebration and gratitude to God for sacred month of Ramazan that has fast and special prayers and prays.
Therefore, the entire Islamic world and Muslims around the world celebrate this Eid.