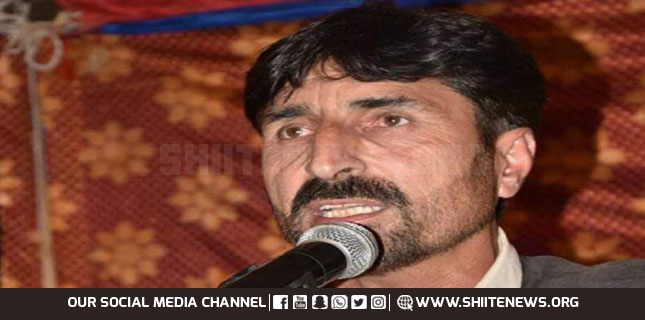 Government has not done justice to Gilgit Baltistan for 72 year, said MWM leader.
MWM GB chapter spokesman Ilyas Siddiqui expressed these views while commenting on 72nd Independence Day of Gilgit.
Government has not done justice
He said neither government of Pakistan incorporated Gilgit Baltistan into Pakistan. Nor Pakistan recognised disputed status to grant rights under that category.
However, Majlis-e-Wahdat-e-Muslimeen leader congratulated people of Gilgit Baltistan on 72nd Independence Day.
Injustice to Gilgit Baltistan
Ilyas Siddiqui referred to historical fact that people of Gilgit Baltistan got liberation of their land from Dogra rule. But, he lamented that government of Pakistan made them part of Kashmir dispute. To him, it was an injustice.
Furthermore, he emphasised that Pakistan government should take final decision to end uncertainty.
Demands for Pakistan Govt
MWM leader demanded that either the government make GB part of Pakistan or grant all rights recognising it disputed territory.
Meanwhile, he rejected the confused status of Gilgit Baltistan.
MWM leader GB visit in July 2019
During his latest visit to GB, Majlis-e-Wahdat-e-Muslimeen secretary general, expressed solidarity with the people of Gilgit Baltistan.
He spoke at MWM convention and also talked to the media in Skardu where Allama Raja Nasir announced all out support for legitimate rights of GB.
Most importantly, he criticised the federal government for not granting GB full constitutional rights. He cited that the Supreme Court also had given a verdict asking the government to implement that within 14 days.
However, deadline had passed much ago but government failed to implement the SC order.
Furthermore, he also slammed G-B's Chief Minister, saying the CM responsible for resentment among people of that region.
Moreover, MWM leader warned the government to beware of the consequences of their inept policies because GB people rejected them. He said that Gilgit Baltistan is very much important region strategically; hence, such unjust and unfair policies must be rescinded.