Middle East
US Admits Using Toxic Depleted Uranium in Syria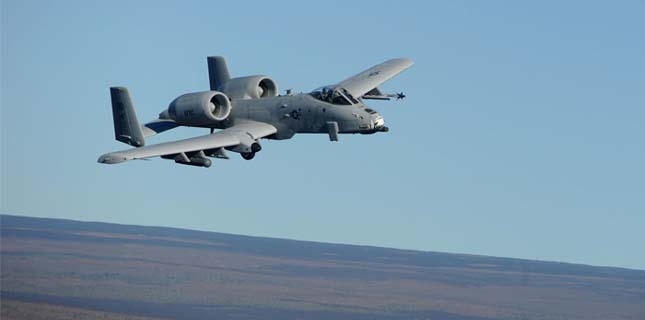 A spokesman for the US Central Command (CENTCOM) said that 5,265 armor-piercing DU rounds were used in November 2015, during two air raids against Daesh oil tanker convoys in the Deir ez-Zor and Hasakah provinces in eastern Syria.
A-10 ground attack aircraft fired the projectiles from their 30mm rotating cannons, destroying about 350 tanker trucks, according to CENTCOM spokesman Major Josh Jacques, Russia Today reported.
In March 2015, spokesman for the US-led coalition John Moore had explicitly ruled out the use of the controversial ammunition, saying that "US and coalition aircraft have not been and will not be using depleted uranium munitions in Iraq or Syria during Operation Inherent Resolve."
The Pentagon explained that armor-piercing DU rounds were not necessary because Daesh did not have the tanks it was designed to penetrate.
Depleted uranium is prized by the US military for exceptional toughness, which enables it to pierce heavy tank armor. However, airborne DU particles can contaminate nearby ground and water and pose a significant risk of toxicity, birth defects and cancer when inhaled or ingested by humans or animals.
The coalition's promise not to use DU munitions in Iraq was made after an estimated one million rounds were used during the 1991 (Persian) Gulf War and the 2003 invasion. Between Iraq and the Balkans, where they were also used in the 1990s, DU rounds have been blamed on a massive increase in cancer and birth defects.