Lebonan
Syrian Wahhabi Mufti sides with Israel issues fatwa against Hezbollah Chief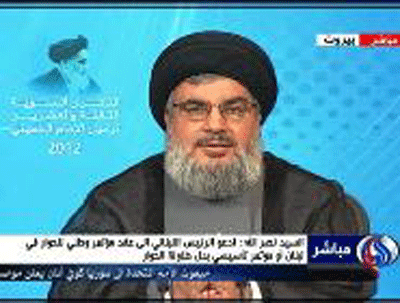 Abdullah al Tamimi, prayer leader of a mosque of Syrian city Homs has told TV Channel 2 of Zionist regime Israel that Wahhabis and Zionists were on same page and there was no enmity between them.
The fanatic mufti announced cash prize for murder of Syed Hassan Nasrallah, secretary general ofLebanese national resistance group Hezbollah. He told the Zionist channel that he announced cash prize for the murderer of Hassan Nasrallah so that Zionist regime starts attaching importance to them.
It is relevant to add here that whole of the Muslim world including Sunnis and Shias are united on the issue of Zionist regime and they opposed the Zionist regime unanimously.