Lebonan
Lebanese Army finds no plot against Saad Hariri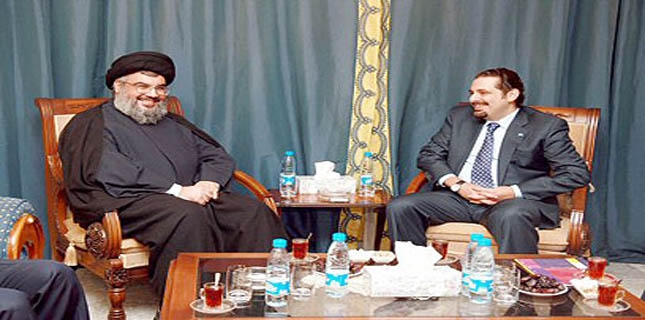 The Army Command on Sunday issued a statement saying its recent "arrests and investigations" have not pointed to any assassinations plot, a day after Prime Minister Saad Hariri cited threats to his life in a shock resignation announcement.
"The Army Command points out that as a result of the arrests and investigations it regularly conducts, in addition to the information it has, it has not detected the presence of any plot for assassination operations in the country," it said in a statement.
Also on Sunday, General Security chief Maj. Gen. Abbas Ibrahim told al-Mayadeen television that "General Security was not aware of preparations for any attempt to assassinate political figures in Lebanon."
Quoting informed sources, Saudi-owned daily al-Hayat reported Sunday that "high-ranking and credible Western sides relayed to resigned PM Saad Hariri a warning through direct channels about the presence of a plot to assassinate him."
Saudi State Minister for Gulf Affairs Thamer al-Sabhan had said Saturday that the alleged assassination plot was unveiled by Hariri's security detail.
For his part, Future TV director of political news Nadim Qoteish, who is close to Hariri, said that Hariri's convoy had been subject to telecom interference "on three occasions, the last of which was two days ago."
Qoteish also revealed that Hariri had canceled a visit to the town of Beit Misk after one of the alleged interference attempts was detected.
Earlier on Saturday, Saudi-owned Al-Arabiya television reported that an attempt to assassinate Hariri had been foiled "several days ago."
Announcing his shock resignation earlier in the day, Hariri said Lebanon is living "an atmosphere similar to the one that preceded the assassination of the martyr Rafik Hariri."
"I have sensed covert plots to target my life," Hariri added.