Lebonan
Lebanon's president pledges to root out corruption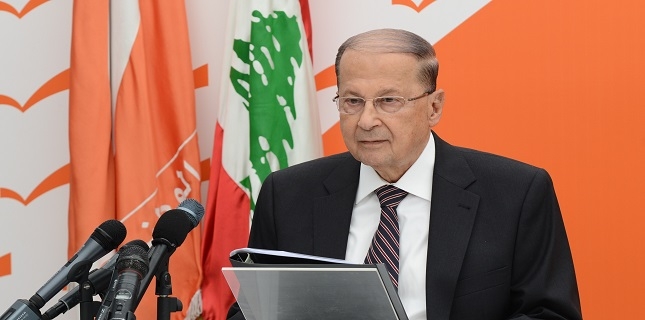 Lebanon's newly-elected President Michel Aoun has vowed to eliminate corruption and spare no effort to build a strong nation of united citizens.
"A strong nation needs a strong government to administer it, and a strong state is built in line with a constitution that is respected equally by all politicians," Aoun said in his inaugural address on Sunday to a crowd of thousands of supporters waving red, white and green Lebanese flags.
He said Lebanon "would no longer be linked to any other foreign country," adding, "We will manage our own affairs and deal with others in a friendly manner. Our independence and sovereignty don't mean to target anyone."
The 83-year-old politician further pledged to uproot state corruption in Lebanon "whatever the cost could be."
Aoun said he would seek to improve public livelihood, and ensure that law enforcement and security agencies are just and impartial.
"Our hopes are high and there is will," Aoun stated.
On October 31, Lebanese legislators elected Michel Aoun as president, ending a 29-month presidential vacuum. The Maronite Christian founder of the Free Patriotic Movement succeeded Michel Sleiman.
Aoun garnered 83 votes in the 128-seat assembly as parliamentarians convened for their 46th attempt to choose a head of state.
At his swearing-in in the parliament building, Aoun said Lebanon must be protected from "regional fires," a reference to the foreign-sponsored militancy in neighboring Syria on top of crises in Iraq and Yemen.
Many Lebanese believe that the resolution of the presidential stalemate and Aoun's election would breathe new life into paralyzed state institutions.
"We achieved our dream, and God willing, the country will witness better days," one of Aoun's supporters said on Sunday.