Lebonan
Lebanon to honor Iran martyred commander Mostafa Chamran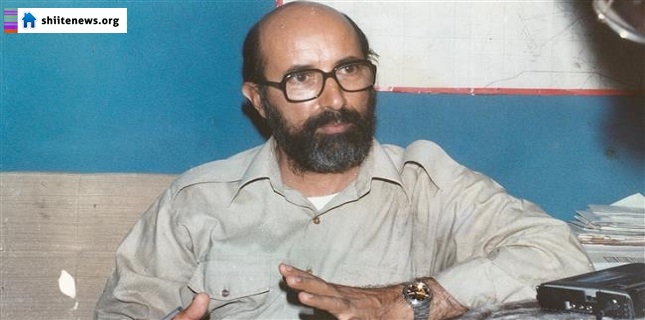 Lebanon is planning to install a bust of former Iranian politician and military commander Mostafa Chamran, who was killed during the 1980-1988 Iraqi imposed war on Iran.
The bust will be installed in front of the Iranian embassy in the capital Beirut during a ceremony scheduled for August 26, this year falling on the birthday of the eighth Shia Imam, Imam Reza (AS).
A group of Lebanese political and cultural figures will take part in the ceremony. They will be joined by Mohammad Fathali, the Iranian ambassador to Beirut, and Mehdi Chamran, the younger brother of Mostafa Chamran and head of Tehran's Islamic City Council.
Beirut Municipality is also set to name a street in the city after Mostafa Chamran and hold an exhibition to showcase his photographs as well as books written by him.
Born in 1932, Mostafa Chamran served as the first Iranian defense minister after the 1979 Islamic Revolution. He was also a member of parliament, as well as the commander of paramilitary volunteers during the Iraq–Iran War.
Chamran left his academic career as a scientist and professor at the University of California, Berkeley in order to help Islamist movements in Palestine, Lebanon and Egypt. He was also instrumental in the struggles leading to the victory of the Islamic Revolution in Iran.
Chamran died on June 20 1981 after being hit by shrapnel shells in Dehlavieh, a region in Iran's southern Khuzestan Province.
British writer Nick Robinson published an English biography of Chamran in 2013. Titled '22: Not a New Lifestyle for Those who Thirst for Humanity', the book explores Chamran's life in 33 short stories.