Lebonan
N-deal refutes Israel's slanders against Iran's peaceful nuclear program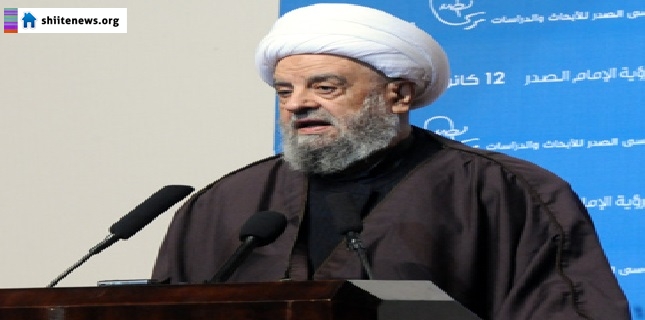 In regard to Iran's agreement with the P5+1 group of countries over Iran's disputed nuclear program, Ayatollah Abdul-Amir Qablan, the vice-president of the Supreme Islamic Shi'i Council of Lebanon, issued a message congratulating President Hassan Rouhani and the Supreme Leader of the Islamic Revolution, Ayatollah Sayyed Ali Khamenei, and the people of this country on this "historic" achievement.
He added that the signing of this agreement in Vienna is the peak of a series of Iranian achievements and successes over the past three decades.
"Iran has shown that it is immune to the enemies plots and that its people have a high level of awareness and patience and shows that its leadership with wisdom and maturity and insight, making it an honest model which reflects the true image of Islam to the world and is able to keep pace with the development of civilization to form a modern civil state which takes care of the affairs of its citizens," he explained.
His Eminence stressed that this agreement means the world, through the six countries it negotiated with, has acknowledged Iran's rights to peaceful nuclear technology and refutes the baseless accusations and fabrications brought forward by the Zionist regime that through its nuclear program, Iran intends to develop nuclear weapons.
The Lebanese Shi'a scholar stressed that this proves that Iran is a sovereign country and said that its victory shows its independence, lack of submissiveness and unwillingness to surrender to the pressures, dictates, and sanctions imposed on it by the West.
"By gaining legitimacy for its nuclear program makes Iran a nuclear state par excellence which can play a pivotal regional and global role in the international political arena," he said.
Ayatollah Qablan called on Arab and Islamic countries to benefit from Iran's various technical and scientific advancements. He added that experience has shown that Iran is a powerful country among the countries of the Arab and Islamic world. "Therefore, increasing interaction and cooperation with Iran in the interest of these countries and that hostilities will only cause danger for them," he said.