Lebonan
Sheikh Qassem: New President Must Be Able to Save Lebanon from Economic Crisis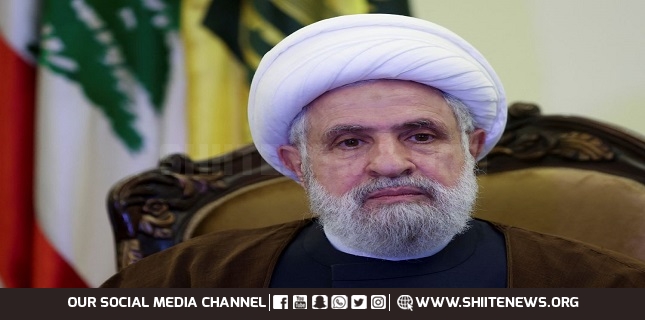 Hezbollah Deputy Secretary General Sheikh Naim Qassem stressed that the new Lebanese president must be able to save the nation from the severe economic crisis and run a dialogue among all segments of the population.
Addressing a Hezbollah ceremony held in Beirut to mark Sayyed Zainab (P) Birthday, Sheikh Qassem indicated that Hezbollah may never accept a president that stirs sedition among the Lebanese.
Sheikh Qassem pointed out that none of the parliamentary blocs can elect a president without a national consensus, adding that some parties accuse Hezbollah of deactivating the presidential elections to hide their failure to elect a new president.
It is worth noting that the Lebanese parliament held on Thursday the eighth session aimed at electing a new president; however, blank ballots dominated the vote.