Lebonan
Presidency Denies Aoun Requests 12 out of 24 Ministers in New Government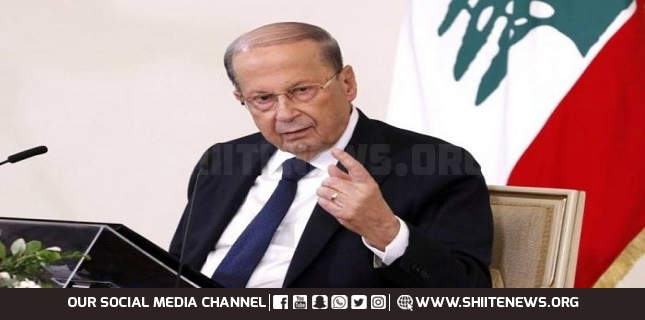 The press office of the presidency of the republic on Tuesday denied that President Michel Aoun had requested a share of 12 out of 24 ministers in the new government, as claimed by As-Sharq al-Awsat daily this morning.
Meanwhile, the press office of Prime Minister-designate Najib Mikati on Tuesday denied that the latter had held "side meetings" over the government formation process, stressing that he only consulted with the President of the Republic in that respect.
"Some media means are deliberately disseminating fabricated news and reports regarding the new government formation process and alleged side meetings and talks. The press office of the Prime Minister-designate is keen on confirming that since the designation decree was issued, and besides the announced meetings between the latter and President Michel Aoun, no talks were held between Mikati and any mediator on the President's behalf," a statement by Mikati's press office read.
"More specifically, no meeting has taken place with Head of the Free Patriotic Movement Gebran Bassil," it added.
"While he appreciates the role and message of media, the PM-designate calls upon everybody to keep aware of the current critical juncture and not to fabricate news that only contribute to increasing tensions and brush the government formation process off track," the statement concluded.
Source: NNA