Iraq
Car bomb blast martyrs 3 Shia Pilgrims in Karbala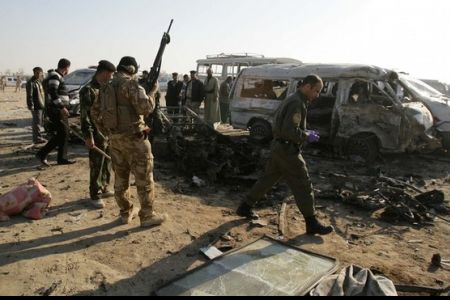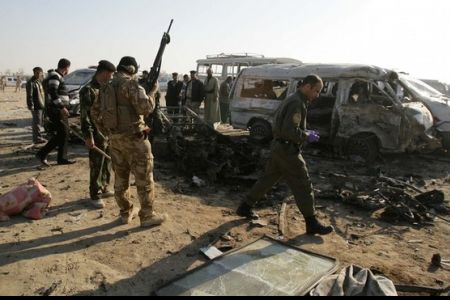 At least three people have been martyred and 20 others have been wounded in a bomb explosion in the southern Iraqi city of Karbala, the holy site of Shiite Muslims.
A bomb attached to a parked car in central Karbala, located 90km south of Baghdad, exploded on Saturday morning, killing one person and injuring 27 others, sources at the Karbala general hospital told Shiite News. Maj. Gen. Othman al-Ghanimy, commander of Karbala military operations, said the blast ignited five nearby cars, causing a second explosion when a gas tank caught fire.
The explosion comes as thousands of Shia pilgrims are heading to Karbala ahead of the celebrations marking the birth anniversary of the 12th Imam, Mahdi (PBUH).
Saturday's blast in Karbala was the third attack in the last two days on the holy city, as Shia pilgrims headed to visit the Imam al-Hussein (as) shrine there to observe the birth of the Imam Mohammed al-Mahdi (PBUH) the 12th Shia Imam.
The anniversary has become one of the annual pilgrimages that show strength for Iraq's majority Shia since the fall of Saddam Hussein in 2003. Saddam banned Shia religious rites during his rule.
Unlike previous years, the Shia pilgrimages in recent months have largely gone by without incidents. But this pilgrimage in Karbala has been the target of repeated attacks.
The latest blast occurred near a security checkpoint 80km southwest of Baghdad, and most of the casualties were police officers, police and provincial council officials said.
On Friday, a car bomb exploded in a garage near a hospital west of Karbala. Police said four people were killed and 20 wounded.
Separately, a bomb placed under a parked car killed two people and wounded four others in northern Karbala on Friday, according to an army commander, while a hospital source said the blast killed three people and wounded 23 others.
Last year, car bombs killed and wounded scores of people during the Imam Mahdi observance.
According to Iraqi government, 271 Iraqis have been killed in attacks last month, among them 155 civilians, 77 policemen and 39 soldiers.