Iraq
Six mortars hit US base in central Iraq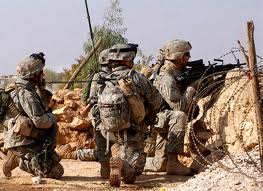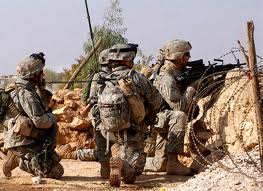 Six mortar shells were fired on Monday at the US base north of Hillah, the capital of Babil province, Aswat al-Iraq news agency quoted a police source in the al-Mahawil district. US forces contacted al-Mahawil police station after six mortar shells hit the US base in al-Musayab region, north of Hillah, and asked the police to investigate the incident," said the source, without giving further details. In the central province  of Diwaniya, a US convoy was targeted by an improvised explosive device detonated in the al-Shamiya district — west of the provincial capital, also called Diwaniya.
"American forces cordon off the whole region, preventing vehicles coming from Najaf to enter the province for hours," said a military source on condition of anonymity.
Earlier on Monday, the US military released a statement announcing Washington's first mortalities in Iraq in 2011.
"Two US service members were killed in central Iraq Sunday night," said the statement, giving no details about the division the soldiers belonged to or how they were killed.
In August 2010, the United States declared an end to its combat mandate in Iraq but left 50,000 of American troops in the country for what it called "advising and training" purposes.
The US troops are expected to fully leave the Iraqi soil by the end of 2011.
The United States and its allies invaded Iraq in 2003, citing concerns over alleged weapons of mass destruction wielded by the executed Iraqi dictator Saddam Hussein's Ba'athist government.
Years after the US-led invasion, no such weapons have been discovered.
Back to top button